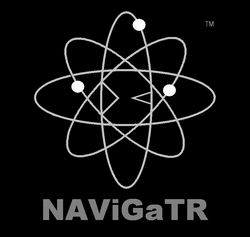 In recognition of the unprecedented surge in musical achievement for games, the Academy announced expanded competitive music categories.
Baltimore, MD (PRWEB) March 1, 2011
The National Academy of Video Game Testers and Reviewers Corp.™ is pleased to announce the nominees for its tenth annual awards honoring the best of the interactive entertainment industry in the fields of art, technology, and production. A voting body of 640 eligible video game media critics, analysts, and journalists determined the final 250 nominees in 52 categories.
In recognition of the unprecedented surge in musical achievement for games, the Academy announced expanded competitive music categories for this year (Light Mix and Dramatic Scores for New IP and Franchises), as well as several honorary awards related to musical achievement.
Martin De Ronde, Ciaran Walsh, Ste Curran, Paul Hartnoll, and Philip Glass will receive honorary awards for advancing the non-profit model of OneBigGame through contributions to the music game "Chime," which is nominated for Innovation in Game Play, Use of Sound, and Outstanding Special Class Game.
Tommy Tallarico and Jack Wall will receive honorary awards for enhancing the visibility and public appreciation of video game music as an art form through the "Video Games Live" concert series. Tallarico also founded the Game Audio Network Guild (audiogang.org) and serves on the advisory board for OneBigGame (onebiggame.com). Wall is a previous winner for the score of "Mass Effect," and Tallarico was nominated for both score and song for "Advent Rising." Previous recipients of honorary awards are Mike Acton, Andy Burke, Geoff Evans, and Dennis McCauley.
With 35 nominations, Sony leads the publisher nominations as it has in previous years in which it set the current record of 47 nominations. With 21 nominations this year, Electronic Arts repeats last year's second-place standing in publisher nomination totals for a single year. However, this year Microsoft joined Electronic Arts with a matching number of 21 publisher nominations. Rounding out the double-digit publisher nominees are Nintendo (18), Sega (15), Ubisoft (14), Activision (12), Square Enix (11), Rockstar (11), 2K Games (11), and THQ (10). Disney and Warner Bros. Also received 9 and 5 nominations respectively.
With 18 nominations, Heavy Rain developer Quantic Dream holds the highest nomination tally among developers this year. Other double-digit developer nominations went to Sony, Ubisoft, Rockstar, and Bioware. Other high developer totals went to Remedy, EA, 2K, Treyarch, Nex, Playdead, and Nintendo.
The nominees for Game of the Year are Assassin's Creed Brotherhood, Darksiders, Heavy Rain, LIMBO, Mass Effect 2, Red Dead Redemption, and Starcraft II: Wings of Liberty. The nominees for Game of the Year represent 25.4% of the total nominations.
Games leading in nominations are Heavy Rain (18), Red Dead Redemption (11), God of War III (11), Mass Effect 2 (10), Assassin's Creed: Brotherhood (10). All of these received Game of the Year nominations except God of War III. Alan Wake received 8 nominations. Other high totals went to Call of Duty: Black Ops (7), Bayonetta (7), LIMBO (6), Bioshock 2 (6), Super Meat Boy (5), Super Mario Galaxy 2 (5), Final Fantasy XIII (5), and Darksiders (5). The complete list of multiple nominations is available in the nominations package. Winners will be announced March 4, 2011.
In addition to the annual program, NAViGaTR is also celebrating its 10th anniversary with a special event, C3 at Sea, where fans can walk the red carpet in costume (cosplay) to compete for several best dressed honors, participate in a public caucus election to determine the best games of the decade, or both.
The event sets sail on Royal Caribbean's premiere vessel Enchantment of the Seas®, leaving Baltimore, Maryland, on Saturday, October 29, 2011, for a 5 night cruise returning Thursday, November 3. Gamers and supporters will be heading to the Bermuda Triangle on Halloween for a Cosplay Caucus Cruise (C3).
The early contenders for Game of the Decade are Batman®: Arkham Asylum, Little Big Planet™, Bioshock®, Okami®, Shadow of the Colossus™, Half-Life 2®, Prince of Persia: The Sands of Time™, Grand Theft Auto®: Vice City, and Grand Theft Auto III. Voting is on-going.
Popular franchise contenders for other categories include World of Warcraft®, Final Fantasy®, Kingdom Hearts®, Sly Cooper®, Metal Gear Solid®, God of War®, Uncharted®, The Legend of Zelda®, Gears of War®, Oddworld®, Pikmin®, Guitar Hero®, Wii Sports®, Super Mario®, Halo®, Gran Turismo®, Elder Scrolls®, Call of Duty®, Tom Clancy, Doom®, Resident Evil®, Silent Hill®, Dragon Quest®, Mass Effect®, Rock Band®, Madden NFL®, Tony Hawk, The Sims®, Sid Meier's Civilization®, and Star Wars®.
Super-delegates are contributors from varied outlets such as 1up, About.com, Atlanta Journal-Constitution, Austin American-Statesman, Chicago Sun-Times, CNN, Contra Costa Times, Detroit Free Press, Digital Journal, EclipseMagazine.com, FHM, Gannett News Service, LA Weekly, Los Angeles Times, National Post, National Public Radio, NBC, New York Times, The Ottawa Citizen, PC Gamer, Philadelphia Inquirer, Play Magazine, Public Radio International, The Regina Leader-Post, Salon, San Jose Mercury-News, USA Today, The Vancouver Sun, Wired News, Wizard Magazine, WOW Weekly, Ziff-Davis Media, and more.
Donations of $100 from every ticket sold will be contributed to Susan G. Komen for the Cure®, the world's largest grassroots network of breast cancer survivors and activists, in honor of the person named by the ticket holder.
For bookings, contact (410) 342.0100 or (800) 945-7462 or thecruiselady(at)navgtr(dot)org
The Academy is currently accepting applications from new analysts/journalists to become voters. For more information, e-mail vote at navgtr dot org with a bio and/or resume. Entries from developers and publishers for 2011 can be submitted at navgtr.org.
###