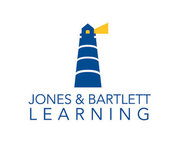 Experience learning in a brand new way
Burlington, MA (PRWEB) February 06, 2012
By offering exciting animations and activities that engage students, and providing assessment tools that save instructors time, Navigate eFolio: Pathophysiology is the easiest and most exciting way to learn and teach pathophysiology.

Illustrates complicated pathophysiology concepts with engaging graphics and animations.
Allows students to immediately assess their understanding of important concepts and objectives with online learning tools.
Enables instructors to manage assignments that correspond to eBook content.
Saves instructors time by automatically grading chapter tests and reporting submission of case study responses.
Offers detailed reporting on students' progress and overall class statistics with a robust grade book.
Is fully hosted and technically supported by Jones & Bartlett Learning, so there is little to no start-up time required.
Jones & Bartlett Learning, an Ascend Learning Company, combines authoritative content with innovative technology to help educators teach more effectively and students learn more efficiently. Learn more at http://www.jblearning.com.
###