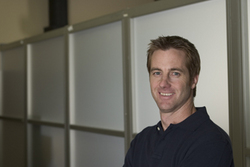 From beginners to experienced users, this course provides students with the skills and knowledge to use NavisWorks 2009 efficiently and effectively
Costa Mesa, CA (PRWEB) July 16, 2008
U.S. CAD, the Western U.S.'s largest provider of computer-aided design (CAD) services and products, and its largest Autodesk solutions reseller, is now offering expert Autodesk NavisWorks training at its offices throughout the Western region. In May, U.S. CAD was named an authorized NavisWorks reseller by Autodesk.
Autodesk NavisWorks is a set of widely used software solutions that enable project design and building professionals to unite their work into a single, synchronized building information model (BIM). With its neutral viewing environment, NavisWorks enables team members to reliably share, combine, review and perfect detailed 3D design models of any size, regardless of the format they were created in. By combining the high-quality information created by BIM applications such as Autodesk Revit®-based software with geometry and data from other design tools, NavisWorks products enable a real-time, whole-project view for effective 3D coordination, 4D planning, photorealistic visualization, dynamic simulation and accurate analysis.
U.S. CAD's three-day NavisWorks training course teaches students how to combine 3D geometry from cross disciplines into one scene to enable effective model reviews. Students also learn to use the Clash Detective, TimeLiner, Animator, Scripter and Presenter tools competently within NavisWorks 2009. This course is designed for new and experienced NavisWorks users who need to become familiar with all the main tools within NavisWorks 2009.
During the course, students use hands-on exercises that demonstrate the functionality of the Autodesk NavisWorks 2009 Review, Simulate and Manage features. Students will learn how to open, review and run object-interference checks on 3D models, as well as how to link to task-scheduling files and create 4D construction simulations. Using the Animator and Scripter tools, students will also create interactive animations. In addition, students will learn how the NavisWorks Presenter tools can help them create photorealistic images and animations.
"From beginners to experienced users, this course provides students with the skills and knowledge to use NavisWorks 2009 efficiently and effectively," said Danny Counts, CEO of U.S. CAD. "We're pleased to offer NavisWorks training to our design- and building-industry customers, and we're ready to help them take full advantage of this remarkable Autodesk technology to develop better building designs, and save time and money in the process."
About U.S. CAD
Based in Costa Mesa, Calif., U.S. CAD, Inc. (formerly L.A. CAD) is a major provider of computer-aided design (CAD) consulting, training and support services, and Autodesk software solutions. Specializing in the civil, mechanical and architectural design, building-engineering and geospatial industries, the company provides technical expertise and customized training to deliver superior customer solutions. Customers value U.S. CAD's quality instruction from Autodesk Approved Instructors, and its flexible training options, including modular mobile training labs. With Autodesk Authorized Training Centers at its Costa Mesa, Los Angeles, San Diego, Honolulu and Guam locations, U.S. CAD has become the Autodesk provider of choice for many of the West's leading CAD-related companies. For more information, visit http://www.uscad.com.
U.S. CAD and L.A. CAD are trademarks of U.S. CAD, Inc.
###