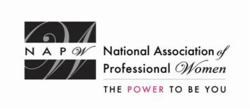 Garden City, NY (PRWEB) August 27, 2013
Sara C. Crosby is an Independent Distributor for the Limu Company, a manufacturer of health and wellness products. Ms. Crosby has attained the highest level of membership to the National Association of Professional Women as a VIP Woman of the Year and has been recognized for outstanding leadership and commitment within her profession
Limu has provided Ms. Cosby the opportunity to use her expert marketing, business operations and sales experience to embark on a new and independent business venture in the lucrative field of health and wellness products. Founder and President Gary J. Raser has given countless individuals a way to work independently and on their own terms distributing products that support people's the health and well-being.
Intrigued by Mr. Raser's business success in network marketing, and Limu's exceptional product line, Ms. Crosby decided to take the plunge and become an independent distributor of such products as LIMU ORIGINAL®, Blu Frog® and Limu Lean®. LIMU ORIGINAL® is the timeless flagship product that spearheads the entire LIMU product line. With no artificial sweeteners, colors or flavors, LIMU ORIGINAL® is the best-selling nutritional supplement enriched with Fucoidan, a species of seaweed that has been found to be beneficial to health. She also distributes the equally successful Blu Frog®energy drink and Limu Lean®, a powerfully nutritious meal replacement shake.
Ms. Cosby is especially inspired by Limu's commitment to giving back through its service-oriented charitable initiative. It is a company committed to providing opportunity to those in need.
The National Association of Professional Women (NAPW) is a dynamic business network where nearly 500,000 accomplished, professional women come together to interact, exchange ideas and empower themselves. Through the extensive network of close to 400 NAPW Local Chapters nationwide, like-minded members make use of online networking, educational tools and many other valuable privileges of NAPW membership.