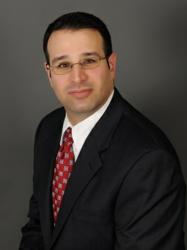 Workers compensation settlements have clear benefits, and clear disadvantages.
Nazareth, PA (PRWEB) October 31, 2012
The state of Pennsylvania has recently enacted legislation that permits payment of workers compensation settlements in a lump sum. To PA workers this appears, on the surface, to be a great benefit. However, lump sum settlements are not for everyone, and may not be the right solution for your workers' compensation claim. Seeing a lack of general consensus on this topic, Attorney Joshua B. Goldberg, a Nazareth workers comp lawyer, offered this tip sheet during a recent interview.
What are some benefits of getting a lump-sum settlement on a Workers' Compensation claim?
Tip One: Getting a lot of money up front, right now is an obvious benefit to an upfront workers compensation settlements. It permits them to enjoy that cash infusion that pays all of their medical bills. If they decide on a weekly or monthly settlement, benefits would cease upon their death, while their family may benefit from a lump sum in the event of the worker's sudden expiration.
Defense medical exams are making the news quite commonly these days. Stories are reported of employees that cheat the system, collecting compensation while enjoying perfectly happy and healthy lives. When compensation is paid out in one large payment, the insurance companies don't care. If money is left over after your treatments are finished and you find more work, the injured party keeps it.
What are some disadvantages of getting a settlement?
Tip Two: There are downsides that crop up when Workers' Compensation settlements are paid all at once. First of all, the money may simply run out; and if the workers faces additional medical expenses, their employer has no legal or ethical obligation to help them. Insurance companies may "low ball" one-payment settlements, offering an amount that may not cover the worker's expenses while they are out of work and recovering from their injury.
Benefits are arranged in different categories.
Tip Three: The state of Pennsylvania permits two types of settlements: full compromise and release, and modified compromise and release. In a full compromise and release situation, the insurance company offers the worker one large payment. In return, the worker agrees that they are owed no other compensation. Modified compromise and release permits the injured worker to make claims should there be reasonable and related medical treatment that exceeds the cost of the lump sum paid to them.
Workers compensation settlements have clear benefits, and clear disadvantages. Whether a claimant chooses a full compromise and release settlement or a modified compromise and release, it is advisable to discuss their options with a Nazareth work injury lawyer to ensure that they receive the best compensation possible.