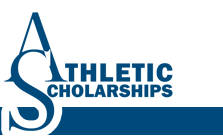 (PRWEB) July 15, 2012
College recruitment and sports scholarship statistics website, AthleticScholarships.com has analyzed the 2012 NBA draft and published reports on top picks. The report details the high school stats of top 10 first round Shooting Guard picks, of which there were four: Bradley Beal (3), Dion Waiters (4), Terrence Ross (8) and Austin Rivers (10).
The report's analysis compares these athletes' high school stats with the stats college coaches and recruiters have determined to be ideal for Division I shooting guard recruits. The guideline below are meant to help high school athletes better prepare themselves for the college basketball recruiting process and improve their chances of securing a spot on a Division I NCAA basketball team.
Division I Basketball Recruiting Stats for Top Level Shooting Guard

Height - 6'2"+
Minimum 12 PPG
Good ball handling skills
Good passing skills
Able to score the basketball from different areas on the court
Exceptional shooting ability from the perimeter
Extremely athletic
Very good lateral quickness
Good court awareness
Able to break defenders down off the dribble
The data used to create these recruitment stats was supplied by college basketball recruiters and coaches, hundreds of recruited high school athletes, and college rosters. These stats are approximate. High school athletes that meet one or more of the above stats are likely to get the attention of recruiters.
Senior High School Stats of the Top 2012 Shooting Guard NBA Draft Picks
Bradley Beal

Position: Shooting Guard
Height: 6'4"
Weight: 190
Points per game: 32.8
Rebounds per game: 5.3
Assists per game: 2.7
Blocks per game: 2
Dion Waiters

Position: Shooting Guard
Height: 6'4"
Weight: 215
Points per game: 21.3
Rebounds per game: 3.1
Assists per game: 3.7
Blocks per game: .7
Terrence Ross

Position: Shooting Guard
Height: 6'5"
Weight: 180
Points per game: 13.5
Austin Rivers

Position: Shooting Guard
Height: 6'4"
Weight: 195
Points per game: 28.8
Rebounds per game: 6.1
Assists per game: 2.2
Blocks per game: .7
To get more information on basketball college scholarships and recruiting as well as athletic scholarship statistics in states, divisions and schools across the country, please visit: AthleticScholarships.com
About AthleticScholarships.com
AthleticScholarships.com is a leading provider of college athletic scholarship statistics and recruitment information. The organization helps student athletes identify opportunities and make connections with recruiters across the country by gathering stats on a wide variety of men's and women's sports and delivering the information in an easily searchable format that allows users to search by sport, state, division and school.