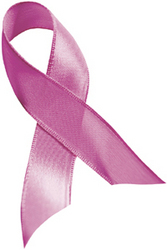 It is important to remind men and women that the first step to early detection is to raise awareness of breast cancer amongst their families and communities
Norwalk, CT (PRWEB) October 15, 2007
NewImage.com, a premier online cosmetic surgery and elective health destination for personal image enhancement, is pleased to support the National Breast Cancer Awareness Month (NBCAM) to help raise awareness about early detection and mammography screenings during the month of October. The pink ribbon, a symbol of breast cancer awareness, will be visible on NewImage.com, encouraging visitors to support the initiative for research and to promote the importance of annual mammograms and breast self-examination.
"It is important to remind men and women that the first step to early detection is to raise awareness of breast cancer amongst their families and communities," said Kathy Tuite, NewImage.com's chief spokesperson. "NewImage.com is thrilled to be part of a growing network of businesses and communities that support this cause."
Statistics reported by the American Cancer Society predict that 180,510 new cases of breast cancer will be diagnosed in 2007, and 40,910 women and men will die from it. To diagnose breast cancer in its earliest, most curable stages, women must get annual mammograms. During this month, many clinics are providing free exams, and NewImage.com wants to remind visitors about making this important appointment with their doctors.
For those who want to help raise awareness themselves, NewImage.com recommends attending a breast cancer awareness event in their area. Some of these events include breast cancer walks, runs, and fundraisers, or people can join the cause simply by reminding friends and family about the dangers of breast cancer via e-cards or giving away pink ribbons.
Being informed about breast cancer, and sharing this information with others, is important. There are many organizations that offer information on fighting breast cancer. Here are a few facts from the American Cancer Society that support the importance of Breast Cancer Awareness Month and annual mammograms:

An estimated 178,480 new cases of invasive breast cancer are expected to occur among women in the U.S. during 2007
Mammography can detect breast cancer at an early stage when treatment may be more effective
Numerous studies have shown that early detection saves lives and increases treatment options.
The NBCAM program is dedicated to increasing awareness about the importance of early detection of breast cancer through a nationwide campaign. Please join NewImage.com in this important effort to build awareness nationally. More information on breast cancer and ways to get involved in NBCAM in the community can be found at http://www.nbcam.org
About NewImage.com
Founded in 2006, NewImage.com is a premier online cosmetic surgery and elective health destination for personal image enhancement solutions and information to help consumers make educated decisions about elective medical and dental procedures. With reliable and accurate information on cosmetic plastic surgery, surgical hair restoration, med spa therapies, cosmeceuticals, laser hair removal, and cosmetic dentistry; access to a network of 160-plus board-certified surgeons nationwide; hair restoration centers nationwide; flexible financing programs; and personal image consulting assistance with surgical procedures; NewImage.com can be considered the one-stop destination for cosmetic plastic surgery consultations and more. NewImage.com is based out of Norwalk, Conn. For more information on NewImage.com, please visit http://www.newimage.com.
###