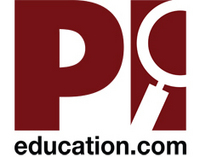 "Fast, convenient and affordable!"
Charlotte, NC (PRWEB) September 16, 2010
PIEducation.com today announced the formal acceptance by the North Carolina Private Protective Services Board of its online continuing education courses for Private Investigators licensed in North Carolina.
"We worked closely with the Private Protective Services Board (PPSB) of North Carolina and its board members during the curriculum review process." said PIEducation.com Course Director L. Scott Harrell. "The private investigator CE requirement is just going into effect in the state and there were many issues that had to be addressed by the board's Education & Training Committee; online continuing education was a new concept to many of the committee members as well. Understandably, they wanted to ensure our training met their professional standards and that we would serve NC P.I.'s with quality continuing education and training opportunities. We're proud to have met and exceeded their expectations and to have been the very first provider approved in the state by the NC PPSB." Harrell concluded.
Effective January 1, 2012 all NC PI licensees must complete 12 hours of continuing education prior to their license renewal. CEUs must be obtained during the two year period prior to license renewal and "extra CE hours" cannot be carried over.
To receive Continuing Education credit, a licensee must:
1. Attend a PPSB approved continuing education course.
2. Sign an attendance Roster upon arrival at the training class site. (Accomplished online through user registration)
3. Obtain a CE Certificate of Completion from the instructor upon completion of the class.
4. Attach the Certificate of Completion to the license renewal form and submit it to the PPSB office with license renewal paperwork. (Do not send certificates into the PPSB prior to license renewal.)
5. Every Licensee must also submit the "Licensee's Statement of Continuing Education Hours." The licensee fills out this form and signs it verifying they have meet and taken the required twelve (12) hours of continuing education hours to renew their licensee. (Do not send Licensee's Statement of Continuing Education Hours into the PPSB prior to license renewal.)
North Carolina Private Investigator, Max Astor of Worldwide Investigation Services, LLC in Charlotte, said about the PIEducation approval, "I was excited that the NCPPSB approved PIeducation's online courses. I have been using them to satisfy my CEH requirements for my South Carolina license for years. The courses are extremely professional and I always learn a great deal and become a better investigator. I do not have to drive long distances at odd times and on inconvenient dates to complete my state mandated CEUs. I complete their courses when and where it is convenient for me and can take as long as I need. Of course, I always wait until the very last minute but the friendly staff at PIEducation always comes through within just a few hours. Fast, convenient and affordable!"
All approved courses are available immediately via http://pieducation.com All state-required certificates and documentation are provided to training clients either via e-mail within one business day or via United States Postal Service Postal Priority mail within one week.
About PIEducation.com
PIEducation.com has provided continuing education to private investigators, process servers and bail enforcement agents via the Internet and distance learning opportunities since July 1, 2002 and is the undisputed market leader in this industry segment. As of August 2010, the company has conferred well over 57,000 CEU hours to over 5,100 private investigator licensees in twelve (12) states including Texas, Tennessee, Oklahoma, Oregon, Kansas, Kentucky, South Carolina, New Mexico, Georgia, Louisiana, Iowa and process servers in Arizona.
The on-line format makes continuing education (CE) very affordable, flexible and practical. Students no longer need to bear the high expense of travel and time away from work. Completing courses is easy and done at the student's own pace. All courses can be downloaded for off-line reading rather than staying connected to the Internet the entire time. Students can log out and back into their courses whenever they want and pick up where they last left off at any time. If students choose to download the course material then they can finish studying at their leisure before logging back in to take an online, open book, final exam that is submitted via a simple browser-based form. Our expert customer service is without peer. Continuing education certificates and related compliance documents are most often returned within one business day.
PIEducation.com is a division of CompassPoint Investigations providing private investigation services, service of process, private investigator training, continuing education, an online PI magazine and business consulting programs throughout the Gulf Coast and Southeast United States, including Florida, Mississippi, and Alabama.
###