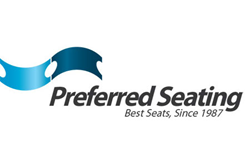 "If you're going to all the games then all session tickets are going to be the best deal", says Greg Cullen of Preferred Seating. "But it may take a little faith in your team"
Sacramento, CA (PRWEB) March 14, 2014
Selection Sunday is a big day for college basketball fans with the chance to fill in their brackets and lock in NCAA Basketball Tournament tickets if they're going to the games. At PreferredSeat.com the sales start late Sunday after the teams have been seeded and they expect plenty of action from fans of highly ranked teams like Florida, Wichita State and San Diego.
March Madness kicks off a busy time for companies like Preferred Seating in the secondary ticket market and the heat won't come off until the Final Four this year at AT&T Stadium on April 5th. The conference champions from this week's games will join the teams awarded an at-large bid to play in next week's NCAA tournament games that lead up to the Sweet 16.
NCAA Basketball Tournament tickets are already on sale at PreferredSeat.com for the games starting next Tuesday in Dayton, Ohio and some of the most expensive are currently at the Viejas Arena in San Diego and the Amway Center in Orlando. The ticket prices go up with the Regionals that kick off on March 27th and depend on the popularity of the teams and the willingness of the fans to travel.
According to Preferred Seating the best value for tickets to the NCAA Basketball Tournament will be for "strips" or all session tickets that give the fan the same seat for all of the games played. "If you're going to all the games then all session tickets are going to be the best deal", says Greg Cullen of Preferred Seating. "But it may take a little faith in your team".
About Preferred Seating
Preferred Seating has been a place where fans have been able to buy premium seating for concerts, sports and theater events online since 1987. Preferred Seating is a proud member of the Better Business Bureau where they have had an A+ rating since they became members in 1997. Preferred Seating is not associated with any team, venue or promoter and buys and sells tickets as a ticket broker on the secondary ticket market through the website PreferredSeat.com.