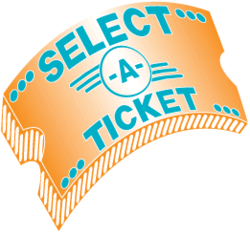 BCS tickets, especially, offer a moment to see one of the most intriguing match-ups in years in Notre Dame vs Alabama. This is a game between two powerhouses which is only possible during bowl season
Riverdale, NJ (PRWEB) December 07, 2012
New Jersey ticket broker Select-A-Ticket is pleased to announce bowl game tickets are on sale for all the major college football bowls. Announced earlier this week, this year's college football bowl season offers a medley of exciting match-ups between some of the sport's most elite and storied programs.
Tickets to bowl games this year provide access to the most memorable and exciting part of the college football season. A brief look at the most popular bowl games reveals
The hottest BCS tickets are for the championship game on Monday, January 7, 2013 between #1 Notre Dame (12-0) and #2 Alabama (12-1). This contest decides the national championship, where Alabama is trying to win its third title in four years, while Notre Dame strives for their first title since 1988. This game pits two of the most historic programs in college football against each other. Alabama coach Nick Saban seeks his fourth national championship, while Notre Dame coach Brian Kelley seeks his first. Both schools feature outstanding defenses. Notre Dame is led by Heisman Trophy finalist Manti Te'o at linebacker. Alabama features two outstanding running backs in Eddie Lacey and T.J. Yeldon. The game is shaping up to be a classic.
The Sugar Bowl on Wednesday, January 2, 2012, matches Big East champion Louisville against the Florida Gators of the SEC. This game promises offense and hard-hitting defense.
The historic Rose Bowl on January 1, 2013 in Pasadena, CA, features Big Ten Champion Wisconsin versus Pac-12 champion Stanford. This game provides plenty of tough defense and physical play. Wisconsin is playing in its third consecutive Rose Bowl.
In the Orange Bowl, also on January 1, 2013, spectators will see BCS newcomer Northern Illinois take on traditional power Florida State. This is the first time the Florida State Seminoles have played in a BCS game since 2005.
The Fiesta Bowl in Arizona on Thursday, January 3, 2013 offers an intriguing match-up between Big 12 power Kansas State and the high-octane Oregon Ducks. Oregon always plays a dynamic offensive game, complete with stylish uniforms, while Kansas State plays tough football behind their leaders Arthur Brown and Collin Klein.
Look for plenty of points on Friday, January 4, 2013, when Oklahoma and Texas A&M face-off in the Cotton Bowl. Heisman Trophy finalist Johnny Manziel leads the Aggies against Bob Stoops and the Oklahoma Sooners.
The Pinstripe Bowl on Saturday, December 29, 2012, features a promising game between the West Virginia Mountaineers and Syracuse Orange. Look for Geno Smith the West Virginia quarterback to put on an aerial show at Yankee Stadium.
"Tickets to bowl games this year offer a great opportunity to see some outstanding college football. BCS tickets, especially, offer a moment to see one of the most intriguing match-ups in years in Notre Dame vs Alabama. This is a game between two powerhouses which is only possible during bowl season", says Mark Gibbons of Select-A-Ticket.
About SelectATicket.com
Select A Ticket has been in business over 30 years as an experienced, trusted and secure ticket broker. We sell tickets to Broadway, Concerts, Sports, and Family Events nationwide. Since 1978 SelectATicket has been in the ticketing industry and is a proud member of the National Association of Ticket Brokers (NATB).
Select-A-Ticket headquarters are located in Riverdale, New Jersey. Visit http://www.selectaticket.com to find tickets to all your favorite events. You may also call 800-735-3288 to order tickets by phone.