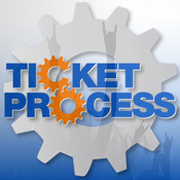 Find free discount codes on the official Ticketprocess Facebook Fan Page. "See Fan Offer"
(PRWEB) August 17, 2012
College football season is just around the corner, and Ticket process is pleased to announce that they will have a huge selection of college football tickets to Division I games throughout the 2012 season. The online ticket exchange has become a favorite of fans all over North America who like their ticket buying process simple and their satisfaction guaranteed. The season will kick off with a bang in just a few weeks, and those that hesitate in securing their college football tickets may soon be out of luck. Attending a college football game in person is a high energy experience, and TicketProcess.com is excited to be able to offer great deals to the general public.
After a season dominated by the Southeastern Conference, many other divisions are hungry to make an impact on the college football world in 2012. After a few years of probation that prohibited them from participating in bowl games, the USC Trojans have been cleared for takeoff and are expected to fly high. Quarterback Matt Barkley followed in the footsteps of fellow Pac-10 star Andrew Luck by returning to college when NFL scouts were already salivating over his skills. Expect the Trojans to put up a lot of points en route to a BCA Championship appearance.
University of Michigan fans also have reason to rejoice, as all-around athlete and star quarterback Denard Robinson has committed his skills to the Wolverine cause for one more season. Robinson is expected to lead the Heisman race, provided he stays healthy and the offensive line is able to give him a few creases to run through. Fellow Big Ten contender Ohio State is sure to be rejuvenated by the arrival of coach Urban Meyer, who is notorious for turning programs into offensive machines.
Shockwaves rippled through Louisiana recently when LSU decided to dismiss Tyron Matheiu from the football program for violating team rules, and the move will certainly make the Tigers a bit less formidable on defense. The SEC has quickly become a defense-oriented conference over the past few years, and folks that are able to get their hands on college football tickets using TicketProcess.com will certainly be treated to some hard hits.
TicketProcess.com is not willing to go out on a limb in regards to what team will win the 2012 BCS Championship come next January, but they are guaranteeing customer satisfaction with an unmatched 125 percent money back guarantee. Looks for discounts and savings on the 2012 NFL season.