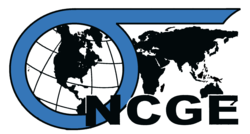 (PRWEB) May 05, 2011
Geography teachers, professors, students, and professionals from around the world will converge on Portland, Oregon this August 4-7 for the 2011 National Conference on Geographic Education to discuss the critical need for geography education in the United States and best practices for preparing teachers to meet the demands of this expanding field. Globalization and an increasing worldwide interconnectedness require every student in the United States to receive a comprehensive geography education. The 2011 Conference has three main themes. One is the quintessential role of geographic literacy in environmental education. The second theme is preparing students for jobs in the expanding geotechnology industry. The third theme is preparing educators to teach Advanced Placement Human Geography (APHG), the fastest growing AP test in the United States.
The 2011 conference will feature special sessions offered by Google, the National Geographic Society, the Association of American Geographers (AAG), and ESRI. Pre-service teachers and students will also have the opportunity to earn graduate credit from Portland State University. Finally, in association with the National Geographic Education Foundation, NCGE is bringing together past, present, and future leaders of the geographic education movement, including National Geographic Society Chairman Emeritus Gilbert M. Grosvenor, to celebrate advancements made in geography teaching over the last three decades.
The 2011 Conference, presented by the National Council for Geographic Education, will be held in Portland, Oregon, August 4-7, 2011 at the Portland Downtown Marriott, 1401 SW Naito Parkway, Portland, Oregon 97201. More information on this event can be found at http://www.ncge.org.
About The National Council for Geographic Education- The National Council for Geographic Education (NCGE) is a non-profit organization whose mission is to enhance the status and quality of geography teaching and learning. The NCGE was chartered in 1915 and over the past century has remained focused on excellence in geography education at all levels. Its members include teachers, professors, students, managers, policymakers, administrators, and others who support geographic education in the United States and around the world. Please visit http://www.ncge.org for more information.