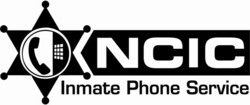 Longview, TX (PRWEB) January 5, 2010
NCIC Inmate Telephone Services is pleased to announce the implementation of Virtual File Store from Iron Mountain (NYSE: IRM) to its Inmate Call Engine (ICE). The Virtual File Store allows virtually real-time back up of inmate telephone call recordings and call detail to multiple data bunkers located around the country. The Iron Mountain recording server is connected directly to the ICE platform recording system allowing it to record the calls live without any access from jail staff or NCIC staff.
The Virtual File Store program with Iron Mountain is used by most Fortune 500 companies to store data offsite for redundancy and security. It has added a "Future-proof" feature to NCIC's secure, encrypted storage capability in that it can handle up to 100,000X's growth capacity instantaneously.
In this age of computer hacking and file manipulation, the proprietary encryption now makes NCIC's call recording security the highest-level call recording security in the inmate telephone industry. As an added bonus, Iron Mountain offers professional witnesses for courtroom testimony to guarantee the security and authenticity of the original call recordings which now means the NCIC Centralized ICE platform is more secure than any On-Premise system available in the industry. This encryption protocol now means you are, without a doubt, "Defense Attorney Ready" as NCIC now offers you a comprehensive records management system.
Finally, the Virtual File Storage feature does not permit any type of deletion of any call recordings or call detail by jail staff or employees of NCIC for up to 1 year of the original date of recording. Each file is "stamped" by Iron Mountain to ensure that no call can be modified or manipulated.
This Best in Class feature now gives you the comfort of knowing your inmate telecommunications data is now more secure than ever and eliminates any possibility of losing evidence due to improper handling of call recordings. This also allows NCIC to guarantee 100% redundancy of recordings and data during any outage or major disaster, as well as offering a quick recovery from any such disasters.
About NCIC Inmate Services:
NCIC Inmate Telephone Services, Inc. is the leading provider of wholesale Inmate Phone Services and LEC / Collect call billing services in over 6 countries. NCIC operates a network of inmate calling platforms across the United States, with one of the highest levels of redundancy in the industry, and owns a multilingual customer service call center located in Texas. In addition, the Company provides collect call and prepaid inmate telecommunication services for the detention and jail industry.
For more information about our operator service products and directory assistance, please visit our websites at http://www.ncic.com and http://www.inmate-phone-service.com or give us a call at 1-888-686-3699.
# # #