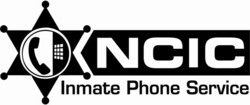 (PRWEB) May 7, 2008
NCIC Inmate Telephone Services has recently engaged with Boca Raton, Fla.-based 3Cinteractive, LLC (3Ci) to utilize its innovative Text Collect operator services program. NCIC and 3Ci's unique service is the first in the industry that can seamlessly terminate Collect calls to Cellular phones and have the charge land on the receiving parties' mobile phone bill. In short, NCIC and 3Ci have captured lightning in a bottle. Now NCIC is experiencing an exciting increase in call completion ratios. This phenomenon has not occurred in the industry in years, primarily due to technological advances in the mobile phone industry.
With the advent of the new collect calling to mobile phones program, NCIC is experiencing call completion ratios in the low 20 percent range for this segment of call types. This is 100 percent newfound, additional revenue for NCIC and its clients and does not cannibalize any other call types. It is an absolute net gain for all participants. With mobile telephone lines exceeding land lines in the U.S., the inmate collect calling and operator services market was unable to bill approximately 30-40 percent of attempted calls. Text Collect™ solves this problem and recaptures millions in lost revenues for the industry.
Initially, NCIC's collect call billing agreements encompass the following providers:
AT&T / Cingular, SprintNextel, T-Mobile, Virgin Mobile, Alltel and Boost Mobile. In the near future, we plan to implement an agreement with Verizon Wireless.
For a test of the collect calling to cell phones, please visit our retail collect calling service, 1-800-Call4Less at http://www.800call4lesss.com
3Cinteractive is an industry leading mobile/wireless application service provider in the U.S. It provides its clients with the technology and professional services necessary to integrate mobile communications into their brands, content and systems. 3Ci's simple building block approach brings clarity and simplicity to any company's mobile marketing efforts.
NCIC Inmate Telephone Services is a premier provider of phone services to the corrections industry, city jails, pay phones, hospitals, Local Exchange Carriers and CLECs. Additionally, NCIC provides a complete LIDB validation platform and collect call billing services for the inmate telecommunications industry.
For more information, please contact NCIC at 1-888-686-3699 or sales @ ncic.com. Visit our websites at http://www.ncic.com or http://www.inmate-phone-service.com
###