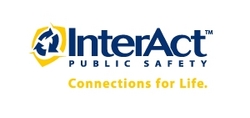 InterActNCIC allows dispatchers to quickly query and enter NCIC data which could potentially save a missing child or capture a fugitive from justice when seconds count
Winston Salem, NC (PRWEB) March 11, 2009
InterAct Public Safety, a leading provider of comprehensive public safety and homeland security solutions for local, state and federal government agencies, is now certified to provide public safety agencies in Tennessee with full two-way access to the Tennessee Bureau of Investigation's Tennessee Crime Information Center (TCIC) network via the InterActNCIC interface.
InterActNCIC allows dispatchers and law enforcement personnel to access an index of state-wide and national criminal justice information including: criminal record history information, fugitive, stolen properties, and missing persons. The application can be purchased as a stand-alone system or integrated with InterActCAD, an industry-leading computer aided dispatch system. The integration enables the automatic query of NCIC data without having to switch to another application or workstation. Any results can be automatically attached to the CAD record with a click of the mouse.
InterActNCIC went through rigorous testing by the Tennessee Bureau of Investigation and has been certified as meeting NCIC, NLETS, and CJIS standards. In Tennessee, InterActNCIC is one of the few systems that is certified for full two-way access.
"InterActNCIC allows dispatchers to quickly query and enter NCIC data which could potentially save a missing child or capture a fugitive from justice when seconds count," said Barbara Coffman, Communications Director in Cumberland County, Tennessee. "The system is much more user-friendly than our previous one, especially for new employees. Dispatchers can automatically query NCIC from InterActCAD, thereby eliminating duplicate entry and the chance for error. It's a tremendous time-saver when every second counts."
Among the most useful and popular features of InterActNCIC is the ability to run multiple queries at the same time. This allows dispatchers as well as officers in the field to look up vehicle, gun registration, aliases and other data quickly providing a more accurate view of a situation.
For more information on InterActNCIC, please visit http://www.interact911.com or call 1-800-768-3911.
About InterAct Public Safety
InterAct Public Safety makes Connections for Life™ providing both stand-alone and fully integrated mission-critical public safety and homeland security systems and products. As the pioneers of the first three-screen E911 system 20 years ago, InterAct's passion for innovation is leading the way to Next Generation telephony, dispatch, records management, and mobile data systems. Founded in 1975, InterAct Public Safety continues to extend the definition of public safety with unique applications like intelligent digital video surveillance, alert notification and crisis management systems. InterAct makes it possible for first responders from private, state, local and national agencies to decrease response times and increase their effectiveness in the communities they serve. InterAct is an ISO 9001:2000 certified company. For more information, please visit http://www.interact911.com.
# # #