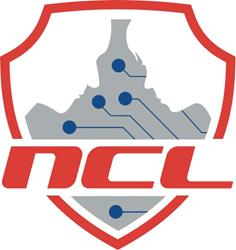 I enjoy having an environment where I need to be a part of a team with different skill sets to solve challenging and hands-on problems.
Chevy Chase - Maryland (PRWEB) September 07, 2017
While many industries shrink and downsize, cybersecurity jobs will continue to increase. Becoming a part of this vital and competitive industry requires talent, ingenuity and drive, all of which are validated on the virtual training grounds of the National Cyber League (NCL). Registration is now open.  
The popularity of the NCL continues to grow as more people realize that a "formal" degree is not enough to cement a spot within the cybersecurity field. By validating cybersecurity competencies, the NCL provides a more realistic look at what skills players have in real-world scenarios and what they need to improve. Employers don't have time to efficiently train newbies and instead seek out qualified and competent employees. 
The Center for Strategic and International Studies reported that available cybersecurity jobs far outpace qualified applicants. Both public interests and private companies are desperate for people with real-world skills. NCL players develop and validate cybersecurity knowledge and talent across a range of industry recognized competencies through competitive exercises before receiving reports on their skillset (NCL Scouting Reports). Companies can then hire from this proven pool of talent.
The NCL is virtual cybersecurity training at its finest. Players work within a structure that emulates a regular sports season and postseason. This setup simulates day-to-day work routines, periods of extreme stress as well as technical and resource constraints. The NCL allows players an opportunity to actually apply their problem-solving skills and then get scored on the outcome. Developing and validating students' cybersecurity knowledge and skills is a critical benefit to traditional education and training programs.
"I enjoy having an environment where I need to be a part of a team with different skill sets to solve challenging and hands-on problems," said Alexander Parr, vice president of Nevada Cyber Club and NCL player.
The NCL season integrates a performance-based curriculum aligned with the EC-Council Certified Ethical Hacker™ and CompTIA Security+™ certification exams and provides hosted exercises, game play, instructor syllabi, and video tutorials. The NCL offers faculty from two and four-year colleges and universities free resources to use the games in the classroom while supplying a clear pathway of instruction.
The bottom line: Employers realize that the future of cybersecurity lies in training that is just as alive as the industry itself. Visit http://www.nationalcyberleague.org/fall-season to learn more about the NCL or register through Sept. 29 for the upcoming season.
About National Cyber League  
The National Cyber League (NCL) provides a cybersecurity training ground in a game-like environment that requires participants to work individually in Regular Season and in teams during Postseason Games. The competition is designed for participants to solve real problems, with actual deadlines, under enormous time, technical and resource constraints. The NCL provides colleges and universities across the country curricula to assist in student preparation for the competition. Companies seeking qualified talent can view NCL's Scouting Reports to evaluate potential cybersecurity professionals that have demonstrated skills in NCL game play. The NCL is where cybersecurity is a passion… for students, faculty and the workforce. To learn more, visit http://www.nationalcyberleague.org