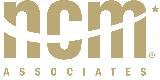 Our mutual goal is to give those dealers who need assistance with their e-commerce strategies an additional incentive to tackle those challenges now.
Overland Park, KS (PRWEB) June 04, 2013
NCM Associates is well aware of two challenges facing automotive dealerships today: The Internet has dramatically changed the way consumers shop for, purchase and maintain their automobiles; and the dealers' lack of formal e-commerce sales and marketing training to address those changes. After conducting a training preferences survey in 2012, NCM validated its clients' need for e-commerce training and also found a need for more web-based training options. As a result, NCM's training division, the NCM Institute, set out to address the need for e-commerce training and made available a classroom-based program through an alliance with Automotive Internet Management.
As a result of the newly-announced alliance with DrivingSales University, the company is also addressing the need for web-based training specifically in the area of digital sales and marketing best practices.
DrivingSales University is an on-demand, web-based training platform focused on teaching the latest web strategies from a variety of top e-commerce experts. A property of DrivingSales, one of the auto industry's fastest growing media companies, DrivingSales University (DSU) offers hundreds of classes for all dealership personnel with curriculum that pivots around the three key operational pillars of a dealership: 1. Marketing – how to increase walk-in, phone and web traffic; 2. Process – how to handle and close that traffic; and, 3. Structure – how to structure the dealership to scale, including hiring, testing, compensation, job responsibilities, and more. The NCM-DSU alliance provides NCM clients discount pricing and access to over 250 interactive, online learning modules 24 hours a day, seven days a week.
While the NCM Institute is primarily a classroom-based learning solution, it has recently begun to develop a library of on-demand training resources. Currently, NCMi produces monthly 60-minute live webcasts on automotive service and used vehicle management best practices. "As we build our on-demand training resources, we are focusing on those functional areas of the dealership that can show tremendous improvement when given the proper attention to departmental processes and accountability," said NCM Institute Director, Garry House. "That said," House continued, "we also recognize that online consumers are impacting those processes across all dealership departments and it makes sense to offer an on-demand learning solution to address those challenges. This strategic alliance with DrivingSales University provides an immediate and comprehensive learning library for all levels and departments within the dealership."
NCM President and CEO Paul A. Faletti Jr. echoed House's assessment of the robust training solution DSU offers and added that the DrivingSales organization, led by founder Jared Hamilton, is one of the automotive industry's foremost thought-leaders in the area of digital sales and marketing strategy. "I have great respect for Jared's knowledge and expertise in this area and he and his team have proven themselves to be excellent resources for many NCM clients," Faletti said. "Our mutual goal is to give those dealers who need assistance with their e-commerce strategies an additional incentive to tackle those challenges now." The company announced the new training alliance to NCM's clients by way of a video from Paul Faletti.
According to DrivingSales founder Jared Hamilton, the alliance with NCM is a natural fit, as both organizations advocate the critical importance of sound dealership structure and processes. Hamilton said, "We're pleased to associate the DrivingSales brand with NCM Associates because our two organizations are so complementary; we are both heavily focused on better automotive dealership management and profitability outcomes and by making DrivingSales University training more accessible to NCM's clients, we know we'll have an even greater impact on elevating the marketing and management skill set in the retail automotive industry."
For more information about DrivingSales University's on-demand learning solution for NCM's automotive dealership clients, visit http://drivingsal.es/ncmdsu or call 866.943.8371.
About NCM Associates, Inc.
NCM Associates, Inc. is the originator of the automotive industry 20 Group peer collaboration process and has been providing dealership Benchmark analytical data, education and consulting services to the industry since 1947. Located in Overland Park, Kan., NCM provides a robust suite of services designed to drive dealership profitability using its proven, operations-focused Benchmark® for Success program with new and pre-owned U.S. automotive dealerships, as well as with businesses in more than 20 other industries. NCM is proud to be 100% employee-owned. For more information, visit http://www.ncm20.com or call 800.756.2620.