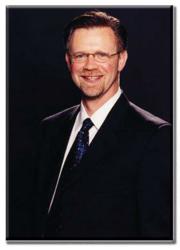 The timing of this presentation is perfect, as it is designed to equip the service team to sell more and more effectively on the service drive.
Overland Park, Kansas (PRWEB) September 26, 2011
Jeff Cowan of Jeff Cowan's PRO TALK demonstrates the best sales techniques to increase service revenues immediately, in a recently-launched web-based program entitled, "Discover the 5 Sales Techniques Service Advisors Can Use to Increase Revenue NOW." The techniques are taken from Cowan's more comprehensive PRO TALK Service Advisor Training workshops, but are being made available in a condensed online presentation exclusively for NCM in response its effort to provide resources to its automotive dealer client base as they adjust to inventory shortages. According to Cowan, the service advisor training techniques are straightforward and easy to implement and will create a sales culture throughout the service department. He noted the techniques are especially vital to employ today, as inventory conditions are forcing dealers to rely more on their Fixed Operations to drive revenue.
Paul Faletti, president and CEO of NCM Associates agreed, stressing the importance of this topic even as fuel prices, product availability and incentives have shown slight improvement of late. "As the effects of these market conditions are managed, we see a compounded opportunity on the service drive now and going forward." Faletti went on to explain that consumers are holding on to their vehicles longer as inventories of both new and used vehicles are replenished, thus creating more opportunities for the dealerships' service departments. "The timing of this presentation is perfect, as it is designed to equip the service team to sell more and more effectively on the service drive, and will have a meaningful impact on our clients' profitability as they deal with this challenging environment," he continued. "We are pleased to be strategically aligned with Jeff Cowan's PRO TALK workshops, and I appreciate his additional support of our clients by making this complimentary presentation available to them."
Jeff Cowan is a nationally-recognized service advisor training authority and is a popular presenter at industry events and NCM 20 Group meetings. Speaking to his contribution to Expert Insights, Cowan said, "I am honored to be a part of NCM Associates' efforts to equip their dealers with information and tools to help them through this unique time in our industry."
About NCM® Associates, Inc.
NCM Associates, Inc. is the originator of the automotive dealer 20 Group peer collaboration process and has been providing dealership Benchmark® analysis, Education and Retail Operations Consulting services to the industry since 1947. Located in Overland Park, KS, NCM provides a robust suite of services designed to drive dealership profitability using its proven, operations-focused Benchmark® for Success program with new and pre-owned U.S. automotive dealerships, as well as with dealerships in more than 20 other industries. NCM is proud to be 100% employee owned. For more information about NCM Associates, visit http://www.ncm20.com or call 800.756.2620.
###