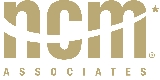 The timing of this presentation is perfect, as it is designed to address these real and urgent market conditions.
Overland Park, KS (PRWEB) June 14, 2011
NCM® Associates is making Dale Pollak's presentation, "Unlocking Your Dealership's Ultimate Used Car Potential," available to NCM's automotive retail dealer clients to assist them in preparing for the implications of possible inventory shortages due to the recent natural disasters in Japan; although the emphasis on increasing used vehicle sales and profitability by franchised automotive retail dealers steadily gained attention as new car sales suffered through 2009 and 2010. During the video presentation, Pollak leads the viewer through the concepts and practical application of his recommended online advertising and lead management approach, revealing important insider strategies for both novice and Internet experts. Pollak explained the essence of the program, designed for automotive dealers and their managers responsible for used vehicle advertising and sales. "This program demonstrates that it's not just about price, but rather about placement, inventory alignment and converting search result pages into vehicle detail page views," he said. "Proper execution of these strategies often results in lower advertising costs and measurably greater returns."
Paul Faletti, President and CEO of NCM Associates, stressed the importance of this topic in light of the softening new vehicle sales in May, which many industry analysts attribute to higher fuel prices, product availability and incentive management. "The timing of this presentation is perfect, as it is designed to address these real and urgent market conditions. Dale Pollak has been a friend of NCM for many years and a frequent and popular guest within our 20 Groups. Dale's passion and knowledge of the business is unparalleled and his consistent message that 'your inventory is talking to you so you need to listen' is more relevant now than ever. I am personally appreciative of the support Dale and his team have provided to NCM clients over the years, including this web-based presentation developed exclusively for our clients."
Dale Pollak is a highly sought-after authority on maximizing profits from used vehicle operations. His keen insight into the everyday challenges faced by today's automotive dealer principals and managers comes as a result of his 13 years as a dealer principal, and more than a decade as a successful high-technology executive serving the automotive retail industry. Speaking on his willingness to donate this valuable training content, Pollak said, "I am appreciative of this opportunity to once again work with NCM Associates and happy to contribute my expertise for the benefit of their outstanding dealer clients." Pollak is a popular presenter at industry events and NCM 20 Group meetings.
About NCM® Associates, Inc.
NCM Associates, Inc. is the originator of the automotive industry 20 Group peer collaboration process and has been providing automotive dealership Benchmarking, auto dealer and manager training through the NCM Institute and Retail Operations Consulting services to the industry since 1947. Located in Overland Park, KS, NCM provides a robust suite of services designed to drive dealership profitability using its proven, operations-focused Benchmark® for Success program with new and pre-owned U.S. automotive dealerships, as well as with dealerships in more than 20 other industries. For more information about NCM Associates, visit http://www.ncm20.com or call 800.756.2620.
###