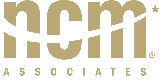 It is imperative for us to increase our capacity to meet the ever-increasing need for professional retail coaching and consulting our clients are demanding.
Overland Park, Kansas (PRWEB) June 24, 2013
With more than 25 years of successful automotive retail operations and management experience, Lee Michaelson is making his variable, fixed and administration operations expertise available to retail auto dealers as one of two new NCM Retail Coaches recently brought on to meet the increasing demand for NCM's on-site dealership management support. In addition to executive and general management positions with large dealership groups in Kentucky and Pennsylvania, Michaelson also worked as a business broker, assisting companies in business planning, exit strategies and targeted growth plans. He holds a Business Administration degree from Temple University and is an NADA Dealer Candidate Academy graduate. Michaelson resides in in the Wilmington, North Carolina area.
Robert (Bob) Crocker joins NCM with a background in retail automotive management, training and consulting. Crocker worked in his family's Ford dealership from 1972 to 1985, becoming the dealer principal there. He has also held positions in sales and general management for auto dealerships and independent consulting organizations around the U.S. and internationally since 1987. His success and expertise in performance-focused sales and management training throughout his career is well-suited for his work with NCM where he will assist the company's automotive dealership clients in transforming underperforming sales teams, helping them achieve rapid and sustainable profit growth. Bob attended Ford Motor Company Institute, Bentley College majoring in accounting and Franklin Covey. He resides in Rhode Island.
NCM's president and CEO, Paul A. Faletti Jr. officially introduced Michaelson and Crocker to the rest of the NCM Associates team earlier this month during the company's semi-annual management meeting at the company's headquarters in Overland Park, Kansas. "NCM Associates is on a strategic mission to meet the demands of our clients who are enthusiastic about improving the profitability of their operations. It is imperative for us to increase our capacity to meet the ever-increasing need for professional retail coaching and consulting our clients are demanding," Faletti said. "With the addition of these two strong retail specialists, the Retail Operations division has an even deeper bench of retail expertise to assist our clients dealership-wide with their variable, fixed and administrative departments' processes and profitability.
About NCM Associates, Inc.
NCM Associates, Inc. is the originator of the automotive industry 20 Group peer collaboration process and has been providing dealership Benchmark® analytics, Education and Retail Operations Consulting services to the industry since 1947. Located in Overland Park, KS, NCM provides a robust suite of services designed to drive dealership profitability using its proven, operations-focused Benchmark® for Success program with new and pre- owned U.S. automotive dealerships, as well as with dealerships in more than 20 other industries. NCM
Associates is proud to be 100% employee-owned. For more information about NCM Associates, visit http://www.ncm20.com or call 800.756.2620.