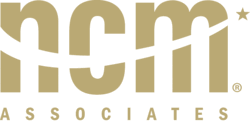 The open house format with casual food and beverages offers them a unique opportunity to visit informally with NABD attendees.
Overland Park, Kansas (PRWEB) April 15, 2013
NCM Associates is sponsoring the 2013 NABD Dealer Academy and Conference for Buy Here, Pay Here (BHPH), which will feature its two BHPH specialists, Brent Carmichael and Gene Daughtry in keynote and educational sessions throughout the two events. NCM, who offers a number of business operations support services to BHPH dealers to help them drive maximum profits from their BHPH dealerships, will also be sponsoring an hour-long open house on May 21 to meet and talk with attending BHPH operators and franchised dealers about the opportunities in BHPH and how to drive maximum profitability in their operations. The free open house will be held from 2:30 to 3:30 p.m. in room Alsace I at the Wynn Las Vegas, site of the 2013 Dealer Academy and NABD Conference.
Daughtry and Carmichael will be participating in a total of seven presentations during the two events and will be available in the NCM exhibit booth during exhibit hours, but the open house format with casual food and beverages offers them a unique opportunity to visit informally with NABD attendees.
Carmichael is a veteran NABD Dealer Academy and Conference speaker who sees the open house event as a unique opportunity to meet attendees on a more personal level, "While we're excited to contribute to so many of the Academy and Conference sessions this year and we look forward to meeting the attendees in NCM's exhibits at both events, the open house gives Gene and I the opportunity to have more in-depth conversations with the attending BHPH operators who are looking for information and resources that will help them take their operations to the next level."
NCM provides Benchmark® analytics, 20 Groups, education and consulting services to BHPH dealers who are committed to improving their operations through peer review, benchmarking and collaboration and applying the proven processes and industry best practices they glean from their participation.
Paul A. Faletti Jr., NCM's president and CEO, expressed enthusiasm for NCM's involvement in NABD 2013, especially in light of the company's recent expanded capacity to serve BHPH dealers looking to make their operations even better. "We are fortunate to now have two of the industry's leading BHPH specialists on the NCM team, having recently added Gene to our associate ranks," he said. "Gene's credentials and expertise, like Brent's, are well known and respected within the BHPH industry and we are looking forward to introducing Gene as NCM's newest BHPH specialist at such a high profile venue," Faletti added.
The NABD Dealer Academy will be held May 19-21 and the National Conference for Buy Here, Pay Here will follow on May 21-23. NCM will host its open house for dealers attending either or both events on May 21 from 2:30 to 3:30 p.m. in room Alsace I at the conclusion of the Dealer Academy and prior to the start of the Conference. All events will be held at the popular Wynn Las Vegas hotel. Dealers wishing to attend the NCM open house must register in advance at http://www.ncm20.com/nabd. There is no fee to attend.
About NCM Associates, Inc.
NCM Associates, Inc. is the originator of the automotive industry 20 Group peer collaboration process and has been providing dealership Benchmark® analytics, Education and Retail Operations Consulting services to the industry since 1947. Located in Overland Park, KS, NCM provides a robust suite of services designed to drive dealership profitability using its proven, operations-focused Benchmark® for Success program with new and pre-owned U.S. automotive dealerships, as well as with dealerships in more than 20 other industries. NCM Associates is proud to be 100% employee-owned. For more information about NCM Associates, visit http://www.ncm20.com or call 800.756.2620.