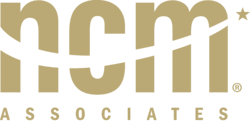 NCM exists to help dealers find and apply actionable business intelligence so they can make better, more strategic decisions and enjoy the best possible outcomes for their dealerships.
Overland Park, Kansas (PRWEB) August 07, 2012
NCM Associates is throwing its support behind the auto industry's first-ever AutoConnections Conference and Expo to be held next month in Las Vegas. The inaugural event is hosted by Automotive Digital Marketing and DealerELITE, operating as Automotive Media Partners, LLC. ADM and DealerELITE are leading online communities for the retail automotive industry where participants meet to share ideas, discuss industry best practices, and connect with other automotive professionals. According to the conference hosts, AutoCon 2012 is a natural extension of their social community platforms and is focused on delivering outstanding thought leadership by way of six educational themes: People, Process, Measurement, Social, Local, and Mobile. The fall conference is a perfect match for NCM's business objectives and long history of helping dealers with process, measurement, and industry best practices.
Robin Cunningham has over 30 years of retail automotive experience and is a former dealership owner. He is an instructor for the NCM Institute, the training division of NCM Associates. Cunningham explained that participants in his workshop will learn the top three areas of greatest opportunity to improve their dealerships' total profitability, and they will be able to see how domestic, import and high-line franchised NCM® Benchmark® performers are doing in each of those areas. He indicated that the presentation will also challenge the participants' understanding of traditional operations benchmarking by illustrating exciting new technologies and methodologies that quickly and easily identify the root causes of under-performance within the dealership operation. "At the end of the day," Cunningham said, "the performance numbers reflect managements' decisions and the resulting impact on productivity and profitability in the dealership. Our intention is to show how dealers can get to the right data to make better, more informed decisions that will ultimately move the profit needle in the right direction."
Paul A. Faletti Jr., NCM Associates' president and CEO, added, "NCM has long been known for its industry-leading operational benchmarks and for advocating the power of comparative financial analysis to provide focus for improving the profitability of the dealership. But the substance of a strong dealership operation is found in the work behind the numbers; in the processes and outcomes of those day-to-day best practices that are consistently applied, measured and managed," he said. Faletti went on to explain that NCM is pleased to support venues like AutoCon 2012 where the audience is passionate about operational excellence and finds great value in actively engaging with their peers to find innovative approaches to better dealership performance. "NCM exists to help dealers find and apply actionable business intelligence so they can make better, more strategic decisions and enjoy the best possible outcomes for their dealerships."
Robin Cunningham will be presenting his workshop, Trends in Dealership Benchmarking, at AutoCon 2012 on Friday, September 7th at 10 a.m. The AutoConnections Conference and Expo includes over 70 workshops, labs, keynote speakers and an innovative exhibit hall. Event registration includes all meals, cocktail receptions, Wi-Fi in all rooms, and a coupon book with over $10,000 in product discounts. For information, visit http://AutoCon2012.com.
About NCM Associates, Inc.
NCM Associates, Inc. is the originator of the automotive industry 20 Group peer collaboration process and has been providing dealership Benchmark® analytics, Education and Retail Operations Consulting services to the industry since 1947. Located in Overland Park, KS, NCM provides a robust suite of services designed to drive dealership profitability using its proven, operations-focused Benchmark® for Success program with new and pre-owned U.S. automotive dealerships, as well as with dealerships in more than 20 other industries. NCM Associates is proud to be 100% employee-owned. For more information about NCM Associates, visit http://www.ncm20.com or call 800.756.2620.