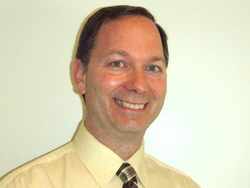 I am committed to their mission of providing the best hands-on knowledge and experience to business professionals and small business owners about the different business topics
Montreal, Canada (PRWEB) June 11, 2010
Prior to being associated with NCN journal, M. Masny has been associated with major companies such as G.E. Capital . CitiCapital leasing, Videotron and is presently still with Yellow Pages Group.
M. Masny has an undergraduate degree from the University of Concordia in Economics, a Business Law Certificate from the University of Montreal. He is an Alumni of the McGill Executive Institute and has recently completed a Master Certificate in Online Marketing with the University of San Francisco
When asked what is in store for the online publication specialized in accounts receivable management, Kurt Pfeifer replied "over the course of the next 6 months, we will instigate a series of changes which will broaden the scope of our Canadian magazine and its related products offerings to a new levels. I have great confidence that Alexander's experience in business as well as his accounts receivable management skills will propel us new heights."
"I am happy and proud to be associated with a national publication such as NCNjournal.com.
I am committed to their mission of providing the best hands-on knowledge and experience to business professionals and small business owners about the different business topics that touch Business credit, risk management, accounts receivable management in the hope of informing and educating their readership said Mr. Masny
Over the next 6 months we have a very aggressive plan to bring about change within NCN which we feel will be extremely beneficial to all our community. My first mandate will be to open a clear channel of communication to everyone in our community to make sure our vision of inclusiveness is well seen and felt. My second mandate will be to build on what is already a great publication and continue to develop existing and new focus. Lastly armed with this new sense of renew we will also develop a new set of product offerings which we think will be very appreciated by our community. Obviously there is much more to come ,so stay tuned "
See our Facebook fanpage, follow us on Twitter as we go through these changes and become part of our community on Linkedin.com. Be the first to see the changes, be the first to comment to the changes….. Become part of the changes...
NCNjournal.com is an online publication specialized in accounts receivable management owned by National Credit News Inc. which has been in business since 1998. Over the past 10 years they have establish and impressive list of subscribers a real who's who of Canadian businesses as well as contributors who made this publication one of the more relevant in accounts receivable management today.
###