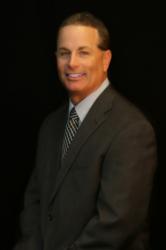 Our ultimate objective is to provide our students superior foundational guidance, so they can successfully achieve their goals.
Prescott Valley, Arizona (PRWEB) February 01, 2012
Northcentral University, a global leader in online program offerings, has recently established The Graduate School, an enhanced version of its Office of Academic Research. Officially launched on October 1, 2011, The Graduate School is designed to facilitate the dissertation research process for all doctoral students. Gregory T. Bradley, Ph.D., a 20-year veteran of both academic and professional research, has been appointed Dean of The Graduate School.
"We are pleased to have Dr. Bradley serve as Dean of the Graduate School and are excited that Northcentral University can provide exceptional guidance to our doctoral students" shared Northcentral President, Dr. Clinton D. Gardner.
The Graduate School serves the doctoral students of the university's three schools: School of Business and Technology Management, School of Education, and School of Behavioral and Health Sciences. Once a Northcentral student has taken their comprehensive exams ("comps") and reached the doctoral candidacy stage of their academic odyssey, they now become a part of The Graduate School.
"Even for bright, talented individuals, the transition to becoming an independent scholar can be confounding for some students," relates Bradley. "Because of the challenges involved in the dissertation research stage of our intensive programs, we have established The Graduate School to more effectively support the needs of our doctoral students as they journey through the process. Our ultimate objective is to provide our students superior foundational guidance, so they can successfully achieve their goals."
According to Dr. Bradley, the four primary responsibilities of The Graduate School are as follows:
1) Provides the official academic reviews of the dissertation milestone documents
2) Provides methodology, design, and analytics consulting services to students and faculty
3) Provides oversight of the dissertation management process, including chair and committee assignment and accountability
4) Provides oversight of the Institutional Review Board (IRB), the committee that has been formally designated to review, approve, and monitor, biomedical and behavioral research involving humans with the responsibility to protect the rights and welfare of the research subjects
All Northcentral University students are required to apply to and receive approval from the IRB prior to collecting data for their research. Bradley emphasizes, "Our strict policies and procedures help to protect the integrity of the university, as well as to protect our students and the human subjects of their research."
Dr. Bradley joined Northcentral University in 2007 as a Research Methodologist and Statistician in the School of Business and Technology Management. Prior to his current role as Dean of the Graduate School, Bradley was the Director of Instructional Research, and most recently, Dean of Academic Research. Previous to his tenure in academia, Bradley owned a market research and decision analytics firm where during a 16-year period, he was the principal investigator on over 900 consulting research projects, predominately with a behavioral research emphasis.
"The startling fact is that, nationally, approximately only 50% of students who matriculate into a doctoral program actually finish their degrees," notes Bradley. "The primary impediment to success is the ability to make the transition from doctoral student to independent scholar in the dissertation phase of the program. With the newly
formed Graduate School, we're here to support that challenging transition; providing the necessary research support and 'scaffolding,' so that our students can fulfill their dreams. Northcentral is able to accomplish this important initiative by assembling what I believe is the best research team in the profession. Not only are they experts in research methods and analytics, but they also clearly understand the nuances of dissertation research and the overall needs of doctoral students. Most importantly, they are very passionate about our student's success."
Throughout the research phase and to the end of their doctoral programs, Northcentral has The Graduate School and Dr. Bradley firmly in place, providing students with the critical guidance necessary to complete their dissertations.
About Northcentral University
Founded in 1996, and located in Prescott Valley, Arizona, Northcentral University is an accredited, private, online university serving adult students worldwide. Northcentral's weekly course starts—with no physical residency requirements—are designed to meet the needs of working professionals. Degree programs are customized to each student's interests, and faculty and advisors provide one-to-one guidance to ensure academic success.
Offering bachelor's, master's, and doctoral degrees in business and technology management, education, and behavioral and health sciences, Northcentral is regionally accredited by The Higher Learning Commission of the North Central Association of Colleges and Schools and the Accreditation Council for Business Schools and Programs (ACBSP) supervises the accreditation of Northcentral's School of Business & Technology Management. For more information, visit http://www.ncu.edu or call 1-888-628-2078.
###