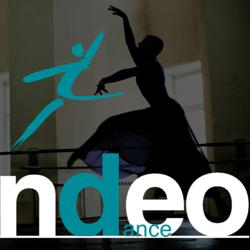 Candidates for the award must excel in all three categories. It is not enough to just be a great dancer or performer, the candidate must also excel academically in all subjects, and show evidence of strong leadership skills.
Silver Spring, Maryland (PRWEB) May 15, 2013
The National Honor Society for Dance Arts (NHSDA), a program of the National Dance Education Organization, serves to identify those honor students of junior and senior high school age for nomination for the NDEO Artistic Merit, Leadership and Academic Achievement Award, the highest student dance award in the nation. Nominees are evaluated based on three categories each representing 100 points out of a 300 point grading rubric; Artistic Merit, Leadership and Academic Achievement.
To view videos of the 2013 NATIONAL Winners, Finalists, and Honorable Mentions on our website, click here.
For Artistic Merit, the candidate must demonstrate technical and artistic excellence in dance as evidenced by performing original choreography and a choreography essay. For Leadership, the candidate must demonstrate outstanding leadership in and outside the field of dance at the school, community, state, and/or national level as evidenced by a strong resume, recommendation letter, and leadership essay. For Academic Achievement, the candidate must demonstrate academic excellence with a high cumulative grade point average and two essays detailing future plans and the impact of dance.
2013 Winners, Finalists, and Honorable Mentions (in alphabetical order)
National Winners:
Mireille Fehler - Fine Arts Center in South Carolina
Darci Kardell - Center of Creative Arts (COCA) in Missouri
Finalists
Natalie Stys - Somerset County Vocational & Tech School in New Jersey
Yvonna Vilaboy - Miami Arts Charter High School in Florida
Honorable Mentions
Laine Chan - Cranbrook Kingswood Upper School in Michigan
Brianna Conrad - Pittsburgh 6-12 CAPA in Pennsylvania
Rehima Jordan - Pittsburgh 6-12 CAPA in Pennsylvania
Christopher Kinsey - Academy for Visual & Performing Arts at Morris County in New Jersey
Kailie Krouse - Highland High School in Arizona
Drew Lewis - Intuit Dance in Illinois
Chloe Napoletano - Firestone High School in Ohio
NDEO partnered with Acceptd, LLC to host the application process for this award on Acceptd's online platform. Acceptd streamlines the dance, theater and music audition process for universities, associations, scholarships, awards, festivals, and more. Students create digital portfolios and can easily apply to many different programs. To learn more about our partner, Acceptd, please visit their website at http://www.getacceptd.com.
Founded in1998, the National Dance Education Organization is a non-profit organization dedicated to advancing dance education centered in the arts. NDEO believes that everyone should have equal access and opportunity to quality dance education regardless of gender, age, ability, interest, socio-economic status or ethnicity. To that end, the organization provides its members, and the field at large, with advocacy, professional development, standards, leadership, support services, honor societies and research for dance teachers, artists, administrators and students in dance education across all genres. You will find NDEO members in PreK-12 schools, colleges and universities, dance studios, community centers and performing arts organizations.
Application information for the 2014 award will be posted on our website in December.