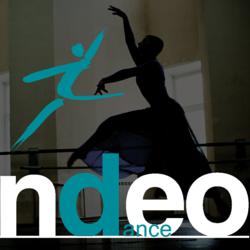 Although these Mini Courses are only four weeks long, they do contain substantial content that the dance teacher can put into practice in their studio immediately.
(PRWEB) May 23, 2013
Online learning is one of the latest trend in education. The National Dance Education Organization's Online Professional Development Institute (OPDI) is launching a new program called Mini Courses to provide opportunities for dance teachers to experience online learning in dance without the big commitment in terms of time and money.
Mini Courses run for 4 weeks instead of the traditional 12 week semester and are designed to introduce ideas and concepts in the field of dance education that can't be found in traditional technique classes, conventions or workshops. They are introductory in nature and appropriate for new dance teachers or those thinking of becoming a dance teacher, as well as seasoned dance teachers who wants to try online learning for the first time. In addition, since Mini Courses are offered entirely online, there is no travel or lodging expenses and the dance teacher can work at his or her own pace throughout each week. Each Mini Course costs $120 and is worth one NDEO-endorsed Continuing Education Unit (CEU) upon successful completion.
Dance teachers can experience a new level of dance education training and professional development with OPDI Mini Courses. To learn more about NDEO's OPDI and the Mini Courses please visit http://www.ndeo.org/opdi.
The first two Mini Courses offered this Summer are as follows:
OPDI-M1: Pedagogy - Learning Styles and Theories (July 8 to August 4, 2013). his Mini Course explores some of the educational theories that dance educators apply in the classroom and studio. A working knowledge of this material allows students to develop a tool kit of teaching approaches, which serves the educational needs of the students in their studios and classrooms. Each theory is accompanied with specific applications, usable in all teaching environments. In succession, this course will explore the work of Muska Mosston's Spectrum of Teaching Styles, Bloom's Taxonomy, Arthur L. Costa and Bena Kallick's Habits of Mind, and Howard Gardner's Multiple Intelligences. (Professor - Susan McGreevy-Nichols)
OPDI –M2: Elements of Movement (August 5 to September 1, 2013) This Mini Course explores the universal language used to describe movement, and dance in particular. This language, or elements of movement, is applicable to all dance styles, genres and techniques. Through movement and online discussions, students will examine how the body moves in space, in time, and with energy (dynamics). A working knowledge of this material allows the student to identify and describe movement with specificity and clarity which can be useful in creating dances, documenting choreography and ensuring accurate interpretation of specific styles and techniques. In addition, this knowledge can improve students' ability to analyze, interpret and write about dance choreography and performance. (Professor - Patricia Cohen)
To learn more about these OPDI Mini-Courses and how to apply to the program please visit our website at http://www.ndeo.org/opdi.
Founded in1998, the National Dance Education Organization is a non-profit organization dedicated to advancing dance education centered in the arts. To that end, the organization provides its members, and the field at large, with advocacy, professional development, standards, leadership, support services, honor societies and research for dance teachers, artists, administrators and students in dance education across all genres. NDEO members can be found in PreK-12 schools, colleges and universities, dance studios, community centers and performing arts organizations. NDEO launched the Online Professional Development Institute (OPDI) in January 2012 and offers a Certificate in Dance Education (CiDE) and Continuing Education Units (CEUs).