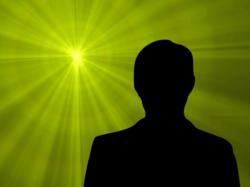 For the first time, we can not only collect and analyze near-death experiences, but also deliberately reproduce them
Los Angeles, CA (PRWEB) February 21, 2012
In late January, OOBE Research Center specialists instructed four groups of volunteers in special procedures to perform during night and morning awakenings. Eighteen subjects consequently succeeded in artificially reproducing the exit from the body and flight through the tunnel towards the light experienced at clinical death. The experiment aimed to investigate the nature of near-death experiences, which more than 8 million Americans have undergone. (A full report)
A comparative analysis demonstrated that the 18 experiment outcomes were fully consistent with a database of 2,900 actual near-death experiences. The experiment made use of the brief transitional state upon awakening that occurs when the mind has already woken up, but the body is still asleep. This state mimics that of the anesthesia-induced narcosis that the majority of near-death experiences occur in.
Head researcher Michael Raduga explained, "Our experiment finally makes it possible to re-evaluate the findings of near-death experience researchers like Dr. Raymond Moody. For the first time, we can not only collect and analyze near-death experiences, but also deliberately reproduce them. This achievement casts doubt on earlier theories regarding the nature of this phenomenon."
In a similar manner, in 2011 the OOBE Research Center artificially reproduced the experience of alien abduction and several biblical miracles that had taken place in subwaking states. The Research Center was founded by Michael Raduga in 2007 to study the phenomena of out-of-body experience and conscious, or "lucid", dreaming.
Simulated NDEs and a full report:: http://research.obe4u.com/nde-simulating-experiment/
###