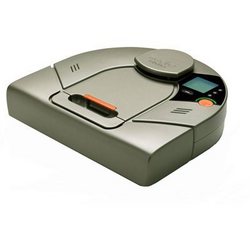 The Neato XV-11 all-floor robotic vacuum cleaner marks a new page in the history of personal and domestic robotics.
Boisbriand, Quebec (PRWEB) July 16, 2010
RobotShop Distribution Inc. announced today that they will be among the top online retailing stores to sell the Neato XV-11 all-floor robotic vacuum cleaner. As robotic experts and as a specialized robotic online store, RobotShop has been anticipating the release of this new technology from the moment it was discovered. RobotShop is beyond excited to make it available to its customers.
RobotShop has been selling and supporting robot vacuums for the past seven years and is proud to add the Neato XV-11 to its growing line of robotic vacuums. Neato Robotics brings the next-generation intelligence to the robotic vacuum marketplace. The Neato XV-11 is the first robot vacuum system with laser-based vision and room mapping which will revolutionize the way you clean your home. This new technology allows the Neato XV-11 to clean your home methodically and entirely, every time. Through technical innovation, robot vacuums will become increasingly unique and intelligent; they will evolve and learn certain things about their Master and their immediate environment. The Neato XV-11 is proof of this evolvement and it's now available at RobotShop.
"The Neato XV-11 all-floor robotic vacuum cleaner marks a new page in the history of personal and domestic robotics. The last decade saw the appearance of first-generation domestic robots, and robots having basic intelligence allowing them to react to their environment. In this decade, we will see the emergence of a new generation of intelligent robots that will show us the extent of technology acceleration. The Neato XV-11 represents smarter, improved technology at an affordable cost to everyone" said Mario Tremblay, president and founder of RobotShop. "We live in an exciting time and we are happy to have been chosen by Neato Robotics to offer the company's products to our clients. We will do what we do best: Putting Robotics at your serviceTM."
Neato Robotics engineers have created a simply smarter robot that thoroughly cleans an area without you needing to be home. The technology involved here is different compared to the other popular robot vacuums on the market. This robot creates a map of its environment using its Neato Room Positioning System (RPS) Technology, which provides a 360-degree view of its surroundings and allows the Neato XV-11 to avoid most obstacles that other robots can only detect by impact. It analyses the most efficient way to clean the room and then acts on it before returning itself to the charging station. The energy savings it conserves from its cleaning efficiency has been redirected to the world's most powerful robotic vacuum system. Its rectangular shape allows vacuuming closer to the wall, and the low profile allows it to go under furniture. All of this combined with the intuitive interface for easy scheduling makes it a great solution to automatically clean your house.
"We are the first company to introduce a highly-cognizant, autonomous robot vacuum cleaner at an affordable consumer price point. Our goal is to cause a paradigm shift by introducing a robot that replaces traditional vacuum cleaners," said Max Safai, chief executive officer of Neato Robotics. "The Neato XV-11 provides a true, powerful vacuum that offers phenomenal cleaning performance and complete floor coverage. It's a simple, effective solution to keep homes neat and tidy so people can spend less time cleaning and more time doing what they enjoy. In fact, over time and with consistent use, the Neato XV-11 is even more thorough than humans."
About Neato Robotics Inc.:
Based in Silicon Valley, Neato Robotics, Inc. is a venture-funded start-up that was founded on the idea that it's possible to create robots that are smart enough to perform household chores as intelligently and efficiently as a human. Neato Robotics is dedicated to improving consumers' lives, allowing them to spend less time cleaning and more time with their families and friends. The team of Neato engineers has squeezed innovation from commodity computing products – creating a smarter, more powerful robot vacuum cleaner than any previously seen on the market.
For more information, please visit http://www.neatorobotics.com
About RobotShop Distribution inc.
RobotShop is a closely held company and a leader in the distribution of domestic and professional robot technology. It provides domestic and professional robots, development platforms and robot kits and specialized robotic parts. RobotShop is undertaking a broad strategic program aimed at promoting the evolution of robotic processes within our society, leading to the creation of a whole new world of possibilities: Robotics at your serviceTM.
For more information on RobotShop, please visit http://www.robotshop.com
Contact:
Elizabeth Pecharka, External Relations
RobotShop Inc.
###