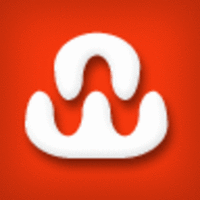 The launch further highlights our multi-lingual & multi-national offerings.
Atlanta (PRWEB) March 18, 2008
NeboWeb, an Atlanta-based Interactive Marketing Agency, announced the launch of the Spanish version of the REVALESKIN™ website (http://www.revaleskin.es). REVALESKIN™, produced by Stiefel Laboratories, Inc., is the first and only professional line of anti-aging skin care products exclusively formulated with the powerful, natural antioxidant CoffeeBerry™. The Spanish site is a 100% autonomous site made exclusively for the Spanish market.
"Helping REVALESKIN™ expand its reach in the Spanish market allowed us to showcase our growing international services," says Brian Easter, CEO of NeboWeb. "The launch further highlights our multi-lingual & multi-national offerings."
The new Spanish site is largely inspired by the original REVALESKIN™ website, also designed and developed by NeboWeb. A site worthy of its status in the health and beauty industry, http://www.revaleskin.com received the 2007 Pharmaceutical Standard of Excellence Award for outstanding achievement in website development. However, for the launch of the Spanish site, the initial reward has been the successful adaptation of both the design and the content to the local culture.
"Making sure not only the design, but the content, appealed to the local culture was a huge priority," says Adam Harrell, President of NeboWeb. "We wanted to make sure the REVALESKIN™ brand spoke specifically to the local audience, firmly establishing their presence in the Spanish skin care market."
To learn more about the original REVALÉSKIN™ project visit http://www.neboweb.com/our-work.php?project_id=24.
About NeboWeb
NeboWeb is a full service interactive marketing agency that offers a broad range of web presence solutions for large to enterprise level organizations. By delivering brilliant strategy through a dedicated and experienced team of interactive experts, NeboWeb helps clients develop and implement successful online strategies. NeboWeb's interactive marketing services range from complete interactive marketing engagements to standalone projects such as Web Design, Search Engine Optimization (SEO), Pay Per Click Management (PPC), Interactive Ad Creation, eCommerce Development, Online Public Relations and more. For more information on NeboWeb, visit http://www.NeboWeb.com or call 1-888-NeboWeb.
About REVALÉSKIN™
REVALÉSKIN™ is comprised of a simple three-step system: a Facial Cleanser to cleanse, a Day Cream with SPF 15 sunscreen to protect from further sun damage, and Night Cream to revitalize and rejuvenate. REVALÉSKIN™ will retail for $40 to $110 and be offered exclusively through aesthetic physicians' offices beginning in spring 2007.
As the producers of REVALÉSKIN™, Stiefel Laboratories, Inc. is renowned for its high quality and effective skin care products. Creating a legacy of over 150 years of skin care "firsts", the mission of Stiefel Laboratories, Inc. remains to increase quality of life by making their products available in as many countries as possible, as soon as possible. Currently, Stiefel Laboratories, Inc. has both prescription and over the counter skin care products available in more than 100 countries.
Contact NeboWeb:
Kimm Lincoln
Media Relations
NeboWeb
1.888.NeboWeb
1.404.885.1201
http://www.neboweb.com
###