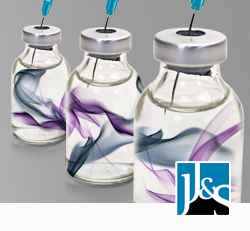 Over 700 have been sickened, 247 contracting meningitis, and 47 deaths have been linked to the outbreak.
Boston, MA (PRWEB) February 21, 2013
A ruling by the Judicial Panel on Multi-District Litigation that consolidates all federal lawsuits against the New England Compounding Center (NECC) for its alleged role in a national fungal meningitis outbreak holds some distinct advantages for plaintiffs, says Robert K. Jenner, attorney with Janet, Jenner & Suggs, LLC. (JPML Case No. 2418)
"Consolidation of the federal cases will streamline the process and hopefully result in families that have been harmed by the conduct of NECC getting closure and receiving compensation more quickly," said Jenner, who is a partner in the firm and heads the firm's Mass Torts Division.
Some 150 cases already filed in federal courts will be transferred to Boston as a result of the ruling, noted JJ&S attorney Kimberly Dougherty, "I wouldn't be surprised if you see an influx of filings now that they know where they're going," Dougherty said. "I think this is just the beginning."
Jenner also praised the selection of U.S. District Judge Dennis Saylor, of Boston, to preside over the MDL.
"Judge Saylor has exercised diligence and fairness in his rulings regarding NECC lawsuits and has the depth of knowledge and experience in handling complicated litigation that this MDL will require," Jenner said. "Massachusetts was the best choice since that is where NECC is located and where NECC's bankruptcy is pending."
Under the MDL designation, federally-filed cases against NECC will be consolidated for pre-trial motions and discovery, Jenner explained. The panel also will appoint lead attorneys to coordinate the cases for these purposes, he said.
When it comes to settlement negotiations or trials, however, each case will be looked at separately by the court and handled by plaintiffs' individual attorneys, he noted.
The now-closed New England Compounding Center, located in Framingham, is accused in the lawsuits of allegedly supplying the steroids linked to an outbreak of fungal meningitis last fall. According to the Centers for Disease Control, as of Feb. 19, over 700 have been sickened, 247 contracting meningitis, and 47 deaths have been linked to the outbreak.
Janet, Jenner & Suggs
Janet, Jenner & Suggs, LLC, represents victims of defective products, medical devices, prescription drugs and medical malpractice. Each of the firm's principals is named in The Best Lawyers in America® and Super Lawyers®. The firm has offices in Boston (75 Arlington St., Suite 500, Boston, MA 02216, phone number (617) 933-1265); Baltimore, Maryland (Commerce Centre East, 1777 Reisterstown Road, Suite 165, Baltimore, MD 21208, phone number (410) 653-3200); Columbia, SC; and Asheville, NC. The firm accepts clients and referrals from clients and attorneys throughout the country.