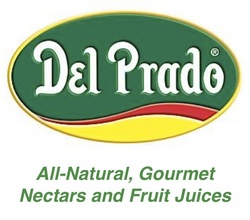 A Backstage Pass To Richard Avedon
San Francisco, CA (PRWEB) October 14, 2009
Del Prado Gourmet Nectars and Juices proudly announces its sponsorship in a special event celebrating the exclusive San Francisco retrospective photography exhibition of Richard Avedon: Photographs 1946-2004, at the San Francisco Museum of Modern Art (SFMOMA), October 22, 2009, presented by 103.7 The Band.
"A Backstage Pass To Richard Avedon" to be held Thursday, October 22, 2009, from 6:00-8:30 p.m., at SFMOMA's Schwab Room located at 151 Third Street, will feature leading San Francisco chefs including Midi's Michelle Mah and Americano's Paul Arenstam. $20 tickets include food, beverage, no-host bar, and admission to the Avedon exhibit.
"Del Prado is excited to be a sponsor of this celebration of Richard Avedon's work," explained John Gallagher, president of MAPA Imports, LLC, Del Prado's family importer of all-natural gourmet nectars from Central America. "Avedon's portraiture helps us all see our own natural complexity and beauty."
MAPA Imports, LLC, is inspired by the good works of Newman's Own Foundation. Donations from sales of Del Prado nectars and juices imported to the U.S. by MAPA Imports, helped create and continues to support "The Children of Ayacucho" charity. Father Antonio uses the funds to build schools, dorms, and orphanages in Ayacucho, Peru, as documented in Oprah's Angel Network. MAPA Imports hopes to expand its philanthropy worldwide.
On exhibit through November 22, 2009, SFMOMA is the exclusive U.S. venue for a retrospective that spans Richard Avedon's remarkable career. Featuring nearly 200 photographs along with a selection of vintage magazines, the exhibition presents work ranging from Avedon's earliest street scenes to his breakthrough 1950s Paris fashion pictures and the iconic celebrity portraits that brought him world renown. This in-depth retrospective reveals Avedon's singular ability to blur the lines between photojournalism, fashion photography, and fine art.
ABOUT DEL PRADO
Del Prado Gourmet Nectars and Juices, is a 50 year-old family-owned business based in Panama. A leading producer of natural nectars in Central America, Del Prado was the first Hispanic manufacturer to refuse high fructose corn syrup sweetener, instead using its own estate grown cane sugar.
Imported and distributed in the U.S. by MAPA Imports, LLC, Del Prado Gourmet Nectars and Juices are available in the Bay Area at CVS, Rite Aide, Walgreens, Berkeley Bowl, Parkside Farmers' Market, Woodlands Market, Mill Valley Market, Sonoma Market, Harvest Market, and other fine stores. Contact Mapa Imports at (415) 418-0951, or visit, http://www.mapaimports.com. Follow Del Prado on Twitter @delprado.
EDITOR CONTACT:
John Gallagher, MAPA Imports LLC, 415-418-0951
Bill Gram-Reefer, WORLDVIEW, 925-323-3169
###