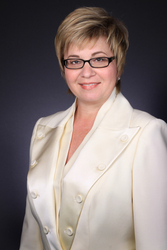 Woman Making A Difference Award
Los Angeles, CA (PRWEB) May 5, 2009
Anna Berger, CPA - President and CEO of ICDC College has been nominated as Owner/CEO of the Year by the Los Angeles Business Journal and will receive their Annual "Woman Making A Difference Award" at the organizations annual Luncheon and Award Ceremony on May 5th 2009.
ICDC College provides students a vehicle for them to become educated, trained and employable.
In November 1995, Anna Berger, CPA, founded International Career Development Center, Inc., better known as ICDC College. As President and CEO, Ms Berger's vision has been to equip students with the fundamental "job-oriented" skills and knowledge necessary to become employable within the many business and medical industries throughout the Los Angeles area.
ICDC College's growth has necessitated for rapid expansion and has led to the opening of four campuses in the greater Los Angeles area: Hollywood, Van Nuys, Huntington Park, Lawndale and two extended facilities. ICDC's course curriculum now offers 20 diploma/certificate programs that can be completed within a 6-9 month period. ICDC College graduates approximately 2,000 students a year and has been approved to offer three Associate Degree Programs in Alcohol and Drug Counseling, Paralegal and Homeland Securities on each campus. ICDC is slated to launch their online degree program starting this summer.
Ms. Berger's concern with the global economic crisis and its potential impact on the Los Angeles community at large, led to the creation of the ICDC College Job Club Workshop. These workshops are open to the general public at the school's four campuses located at 5422 Sunset Ave., Los Angeles, CA, 90027; 11434 Sherman Way, Van Nuys, CA 91405; 6812 Pacific Blvd, Huntington Park, CA 90255; and 4415 Redondo Beach Blvd., Lawndale, CA 90260.
ICDC's Job Club is designed to equip those who are unemployed or have been recently laid off with the skills necessary to interview effectively and improve their resume-writing skills. Experienced Job Developers counsel attendees by engaging in role-playing and mock job interviews to help them successfully interact with employers. ICDC's Job Club also offers job leads and employment searching techniques to help attendees find a quicker path to reentry into the workforce..
ICDC College also offers G.E.D. classes free of charge to the general public in partnership with the Los Angeles Unified School District. ICDC's complimentary G.E.D. classes provide an extensive assessment of an individual's current educational level and ensure that enrollees are fully prepared to pass the high school equivalency exam.
ICDC College's goal is to provide students a vehicle for them to become educated, trained and employable.
For additional information on ICDC College please contact Lisa McGloiry, J.D. at 323-468-0404 or visit ICDC College at http://www.icdccollege.edu.
ABOUT ICDC College - ICDC College offers 20 diploma/certificate career options in such programs as Medical Assistant, Medical Office Management, Alcohol Drug & Counseling, Dental Technician, Homeland Security and Paralegal at their four campuses in Los Angeles, Van Nuys, Huntington Park and Lawndale. Classes start weekly. ICDC will offer Associate Degree programs on campus and online starting this summer. Please visit http://www.icdccollege.edu or call 323-468-0404 for more information.
###