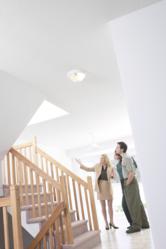 Los Angeles, CA (PRWEB) February 01, 2013
In today's real estate market, we've heard clients express a need to sell a home fast. The fastest way to make a sale quickly is with highly competitive pricing. Homeowners know that if a fast sale is absolutely necessary, underselling the market value of the house is the fastest way to go. For many home owners, it's a better alternative to sell a home rapidly at a lower price, than waiting longer for a higher one. Often, sellers will need to get out from under an underwater mortgage, or they have business or family concerns that take them from the area, or perhaps they are simply struggling to avoid the black mark and stress of foreclosure. Some sellers would also prefer to accept a lower price than spend substantial time and effort improving a home and it's sales price.
Red Blue Realty can help sellers find the best alternatives and results for a rapid sale. Need to sell a home fast? That's no problem for a real estate professional capable of pointing buyers to a bargain sale.
And for the seller, along with pricing suggestions, Red Blue Realty can help guide home owners toward inexpensive but helpful upgrades that buyers seek out. This type of improvement can increase price offerings, and tip the balance for a quicker sale, without involving large capitol expenditures for the seller.
Real estate professionals recommend some simple alterations to draw buyers, such as the use of sustainable, simple landscaping, that creates immediate curb appeal. The landscaping is the first part of a home a buyer sees. Not surprisingly, employing such a simple upgrade often increases sales value up to fifteen percent! Planting native flora that's low maintenance is a huge draw.
Of course, there's also the tried and true basics of a fresh coat of paint to brighten a home. Beyond that, Red Blue Realty's professionals have seen that simple upgrades such as programmable thermostats and energy saving appliances are large draws. Security systems that protect a home from intruders and hazards such as fire and carbon monoxide are also coveted items that draw attention for a fast sale. So do low flush toilets and recyclable irrigation systems for that new landscaping.
Another tip for sellers who need to sell a home fast: clean it up. Make sure rugs are fresh and odor free with steam cleaning. Wax floors, polish wood, and wash your walls, unless you're painting them. Wall washing is relatively inexpensive and looks very much like a fresh coat of paint. Lift grime from windows too, by enlisting a window washing service to make windows shine. Get rid of odors like old pet stains or cooking odors, too. And a no-cost way to improve your home: get rid of the junk. Toss old magazines. Have a yard sale, throw out those old boxes of junk and donate old children's toys. Clean and spacious homes sell faster and better than homes overwhelmed with storage items.
Real estate professionals like Red Blue Realty can help clients who need to sell a home fast with upgrading tips and competitive pricing for a fast sale, today.
Website: http://www.redbluerealty.com
Email: Contact(at)redbluerealty(dot)com
Phone Number: 1 - (855) 66-RBREALTY or 1- (855) 667-2732