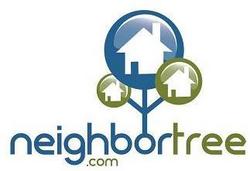 neighbortree.com's small business focus has been a fundamental part of the business plan since the cocktail napkin...
Kansas City, KS (PRWEB) September 1, 2010
Free neighborhood social network, neighbortree.com, announced today that the company has received startup funding from a regional angel investment firm. Neighbortree.com provides free neighborhood websites to any type of residential community.
Commenting on the announcement, neighbortree.com states: "In this economy, and at our early stage, a $120,000 transaction is significant. This startup funding will hopefully put us on a broader range of VC radars."
Neighbortree.com, a self-descried LILO startup (a little in, a lot out), was encouraged by the investor validation and speed of achieving this milestone: "Our management team has a diverse background including venture capital, software development and international business experience. We love Kansas City's low cost of living and large pool of highly skilled software developers. We were a little concerned about the local appetite for funding a bootstrapped LILO startup like neighbortree.com. The old school way of investing in startups was to have the entrepreneurs spend all of their time developing a business plan and then getting a paper plan funded – where VC funding was the end game. In our view, this model is already obsolete in major tech communities. These days, Internet entrepreneurs bootstrap a prototype application, prove the concept via user acquisition and revenue generation, then take a tangible company to early stage investors. We took our new company to a single angel investment group and were funded almost immediately. This not only validates our business model and puts us on the map, it also shows that Kansas City venture capital investors are as nimble and savvy as their East and West Coast peers. Our original goal was to fund our growth organically, but our business is growing much faster than we anticipated, so we will likely need additional venture capital investment down the road. Another one of our goals is to create high paying jobs here in Kansas City and it's reassuring to know that we may be able to achieve our future funding needs here as well."
These funds will be used for legal, accounting and continued product development, but primarily to implement the company's unique business model: "Our take is that social networking sites (like Facebook) are comprised of a network of individuals that are geographically dispersed, but become virtually organized by way of users generating personalized content and recruiting other individuals into their personal online network. Conversely, neighborhoods are geographically organized, but most residents are "virtually" dispersed and do not typically self-organize online. Since neighborhoods are first and foremost physical networks, we need a ground presence to grow each network AND to recruit local business advertisers. Thus, our business depends on developing partnerships with other companies that can execute the neighbortree.com model at the metro or state level. Most of our startup round of funding will be allocated towards establishing these types of partnerships."
The company goes on further to say: "We believe the neighbortree.com model is unique because small businesses can advertise by neighborhood, (or groups of neighborhoods) and is more targeted and economical than any other medium. For example, the neighborhood dry cleaner or real estate agent can market directly to neighborhoods in their radius, or a luxury retailer or wealth advisor can cherry pick upscale neighborhoods across an entire county or metro area. Further, local business messaging can be tailored for a specific community in real time, ie: 'Today Only: The ACME Coffee Shop offers a free cup of coffee with any purchase for residents of Main Street Estates.' Neighbortree.com's small business focus has been a fundamental part of the business model since the cocktail napkin, and we are proving that it works today."
For more information on neighborhood social networking or partnership opportunities please visit: http://www.neighbortree.com
About neighbortree.com
neighbortree.com is a "free neighborhood website" social network that provides full-featured, interactive websites to any type of residential community, including traditional neighborhoods, subdivisions, condominiums and apartment buildings.
NOTE: Product names, logos, brands, and other trademarks featured or referred to within this press release are the property of their respective trademark holders. These trademark holders are not affiliated with neighbortree.com or our website. "neighbortree" and the neighbortree.com logo are trademarks of neighbortree.com.
###