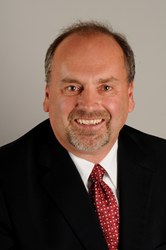 I am greatly honored to receive the Five Star award for the second year in a row
Seattle, WA (PRWEB) September 16, 2015
"Tarte Insurance Agency focuses on getting to know each of our clients and designing the proper insuance program to meet our clients needs. I enjoy working with people, learning about their lives, families and careers," says Neil.
Neil Tarte, Tarte Insurance Agency will be featured in a special section of the December issue of Seattle magazine as a 2015 Five Star Home and Auto Insurance Professional award winner.
Five Star Professional partnered with Seattle magazine to identify and showcase an exclusive group of home and auto insurance professionals who have demonstrated excellence in their field. Less than 7% in the Seattle area received this recognition.
"I am greatly honored to receive the Five Star award for the second year in a row. To be a Five Star award winner in 2014 and now 2015 is testament to the great clients we have. Thank you — I wouldn't be where I am today without outstanding client relationships," Neil Tarte of Tarte Insurance Agency.
The 2015 Five Star Home and Auto Insurance Professional award winners have been carefully selected for their commitment to professional excellence and overall client satisfaction. The award is based on rigorous research with significant focus on customer feedback and providing quality services.
"It is a privilege to present exceptional home and auto insurance professionals with the Five Star award each year. While professionals are evaluated on experience and production levels, the foundation of the award is client satisfaction. These elite individuals have worked hard to get where they are while continuously delighting clients along the way," Lynn Hargreaves, VP, Research and Services Operations, Five Star Professional.
Neil Tarte's Five Star award profile can be viewed here.