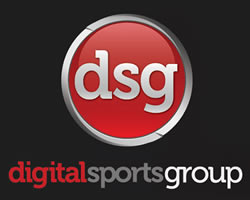 Official Media Partner of the PFA
(PRWEB UK) 9 August 2012
Digital Sports Group are today launching the PFA Profile of Manchester United defender Nemanja Vidic. DSG became the official digital partner of the Professional Footballers Association (PFA) earlier this year and have since launched a number of Player profile fan pages on social media site Facebook as well as providing official player pages on their football news site football.co.uk. It was today the turn of Manchester United's Nemanja Vidic to see his official PFA Profile.
Vidic signed for Man United for around £7 million in January 2006 before establishing a prominent defensive partnership with Rio Ferdinand the following season and earning a reputation for his no-nonsense defending. Since making his debut, Vidic has collected a host of honours in his United career including 3 consecutive Premier League titles (4 in total), the UEFA Champions League, the FIFA World Club Cup, three League Cup medals, as well as being included in three consecutive (4 in total including 2010-11 season) PFA Team of the Year sides from 2007 to 2009. In the 2008-09 season, he helped United to a record breaking run of 14 consecutive clean sheets and was awarded the Barclays Player of the Season. At the start of the 2010-11 season Vidic was selected as the new team captain of Manchester United and collected his second Barclays Player of the Season in 2010-11.
Head of Operations at DSG, Matthew Tait had this to say "Vidic will have no shortage of fans after making his return from injury which ruled him out for most of last season."
"Of course a player with Vidic's talent requires a certain level of respect and responsibility and he is sure to be a major hit with fans on Facebook."
Digital Sports Group will provide further PFA player profiles for every professional footballer in England. The Nemanja Vidic Facebook Page is now live.