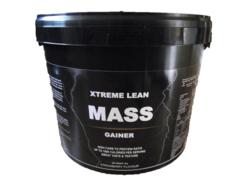 New Extreme Lean Mass Gainer, Unleash The Potential
(PRWEB UK) 11 November 2011
Want to know how to gain weight ?
Well look no further as Extreme Lean Mass Gainer is without doubt the best value for money protein/mass gainer on the market. For all the hard gainers out there, each serving delivers a hefty 1000 high quality calories without giving that bloated, overly full feeling. Extreme Lean Mass Gainer is a potent formula specifically designed to provide the optimum level of high quality calories and protein, ideal for lean muscle growth, endurance, and high impact activities. As well as supplying all the critical nutrients for supporting fast muscle growth, gram for gram, Extreme Lean Mass Gainer is the most calorie concentrated mass gainer on the market today.
Supplementing diets with a quality mass gainer can significantly increase the rate in which muscle tissue is repaired, due to the high levels of protein combined with quality calories to support high impact activities. Therefore decreasing the time it takes to increase muscle size and strength. Over the winter period is the time to stack on size in time for the summer, so now is the time to add Extreme Lean Mass Gainer protein shake to the daily diet plan and reach goals in now time.
"Extreme Lean Mass Gainer is the ideal product to unleash potential muscle gains".
###