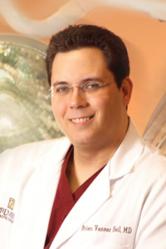 Pittsburgh, PA (PRWEB) May 01, 2012
Premier Plastic Surgery is now offering two new procedures at all three of their Tri-State area locations: CoolSculpting for body contouring and Neograft for hair restoration. Pittsburgh residents can now explore more minimally invasive surgery through new effective methods to improve their overall appearance. By adding these new procedures, the well-known surgical offices are looking to offer more options to their patients in Ohio, West Virginia, and Pennsylvania. Premier Plastic Surgery is the exclusive providers of CoolSculpting in Western Pennsylvania.
CoolSculpting has been developed for non-invasive body contouring. Pittsburgh men and women looking for a safe and effective way to get rid of stubborn fat now have option. The procedure provides a non-surgical way to shed excess weight. The patented technology used in the process is called cryolipolysis. When diet and exercise are not enough to lose that remaining stubborn belly fat, CoolSculpting can help. By using cold temperatures to effectively target and remove fat cells, the procedure allows the body to naturally dispose of the excess fat. More information on CoolSculpting can be found at http://www.chillthefat.com.
For hair restoration, Pittsburgh residents can also take advantage of NeoGraft. This is a minimally invasive procedure that is now offered by Board Certified Plastic Surgeon, Brian V. Heil, MD, FACS and the expert staff at Premier Plastic Surgery. With this new technology, each follicle is harvested individually, minimizing scarring, recovery, and need for local anesthesia. This method is one of the alternatives to the more invasive strip grafting procedure. The NeoGraft procedure allows patients to get back to life sooner by reducing the risks and speeding up the recovery time. To find out more of the benefits of the NeoGraft procedure visit http://www.hairrestorationpittsburgh.com.
Premier Plastic Surgery and Dermatology offers a wide range of advanced procedures in plastic surgery and body contouring. Pittsburgh surgeon Dr. Brian Heil and his experienced staff work to promote education while enhancing beauty and individuality through expertise and artistic judgment. Dr. Heil has 10 years of experience in hair restoration, while Premier Plastic Surgery has earned recognition as a NeoGraft Center of Excellence for Western Pennsylvania. It serves the communities of Morgantown, Akron, Columbus, and Cleveland as well as the greater Tri-State Area.
To learn more about these and other procedures offered, you can visit http://www.premierplasticsurgerypa.com/ or contact one of their offices. They have three locations throughout the Tri-State area. In Pittsburgh, visit the office at 1614 Washington Road. Visit their office in Cranberry, PA at Brush Creek Commons on 144 Emeryville Drive, Suite 110. For the Butler office, visit their location in the Cypher Building at 901 East Brady Street, Suite 301. If you are visiting from out of state, please visit our website for directions or contact our offices for information on accommodations in town.