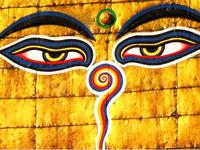 welcome to Visit Nepal and Tibet with Lhasa based tour agency www.tibetctrip.com!
(PRWEB) June 12, 2013
Travelers can now include a stop at Mt. Everest on their trip from Kathmandu to Lhasa with the Everest and Kathmandu Tour by Tibet Ctrip Travel Service-TCTS (http://www.tibetctrip.com), a Lhasa-based Tibet travel agency. The tour starts in Kathmandu where travelers can visit famous cultural sites and explore Kathmandu's Durbar Squares! After sightseeing in Kathmandu, the tour heads north to the border with Tibet. After crossing over to Tibet, travel groups head for Mt. Everest then make their way to Lhasa. Over 9 days, this adventure begins in Nepal, takes travelers to popular destinations around Kathmandu, helps them experience stunning landscapes, and gives an introduction to Tibetan culture and history.

Nepal: Before beginning the tour of Tibet travelers will meet their Nepali guide for sightseeing in Kathmandu. Travelers will explore Kathmandu's historic Durbar Squares, tour famous cultural sites such as Boudhanath Stupa, and pay a visit to other popular attractions! Following the sightseeing tour in Kathmandu the travel group heads north to the border where their native Tibetan guide will be waiting. After crossing the border, travelers head for the Tibetan border town of Zhangmu for rest and relaxation.
Mt Everest: On the drive to Everest, travelers will witness some of Earth's most magnificent mountain scenery and have opportunities to stop for pictures; this is a Tibet travel favorite for many. Groups typically arrive at Rongbuk Monastery in the afternoon, within view of Everest it is the highest monastery in the world, then make their way to one of the nearby tent camps. Chances are that clouds will shroud Everest in the afternoon; early morning views are typically the best! Travelers are advised to rest well so they can get up early.
Lhasa, Gyantse, and Shigatse: On this portion of the tour travelers will have the opportunity to visit many famous cultural and historical sites where they can learn about Tibetan history and culture. TCTS's native Tibetan guides are passionate about sharing where they come from; traveler's questions are encouraged. In Shigatse, Tibet's second largest city, the travel group will visit Tashilhunpo Monastery and have the opportunity to do some shopping at the Tibetan market. As the Tibet tour heads towards Lhasa the group will make a stop in Gyantse, to explore Pelkhor Monastery and Kumbum Pagoda, then at Lake Yamdrok where travelers can take pictures of the shining blue lake and the snow capped peaks that surround it. The tour ends in Lhasa where travelers will visit Tibetan cultural treasures like Potala Palace and Jokhang Temple. There will also be time for shopping in Barkhor Bazaar.
The Everest and Kathmandu Tour covers a lot of ground while still allowing travelers time to stop and enjoy the scenery as well as time to appreciate the cultural and historical sites they visit. TCTS aims to provide travelers with an authentic and unforgettable Nepal and Tibet tours; travelers will enjoy a Nepali guide while travelling in Nepal and a native Tibetan guide while exploring Tibet. On this tour, travelers will enjoy a combination of stunning natural scenery and many opportunities to learn about and engage with two distinct cultures. Summer in Tibet is right around the corner; travelers are advised to start planning their tour now.
Tibet tour agent TCTS Contact Address:
Post Address: Tibet Niwei International Travel Service, Co., Ltd (Niwei Building Room 302, No.13 North Linkuo Road, Lhasa, Tibet)
Tel/Fax (Lhasa area code):86-891-6342607, Mobile: 86-13628999610 (Tony), Post Code: 850000
Email: sales (at) tibetCtrip (dot) com, TibetCtrip (at) gmail (dot) com
Devin Moore provided this news release above on behalf of local Tibet tour agency TCTS (tibetctrip.com). Devin is a travel writer and independent economic analyst based in Springfield, Missouri USA. His economic research is currently focused on airfare pricing. Devin Moore works to spread awareness of Tibet and its people through publishing Tibet travel information.