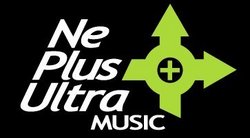 California City, CA (PRWEB) October 7, 2008
Introducing NePlusUltra Music, the future of the music industry.
NePlusUltra Music is a new merchandising company specializing in experimental marketing strategies that defy those of the current music industry trends. Unlike that of competing music related companies, NePlusUltra Music's main focus is releasing a product that is much more than "just" a compact disc, it is about giving the music lover an entire package at an extremely reasonable price. All NePlusUltra Music releases are being made available as follows:
1. A low priced combo of a high quality T-shirt, sticker, and compact disc, with a retail price of roughly $19.99 (The compact disc is free).
2. A low priced high quality compact disc package (none of those boring 4 panel hack jobs), with a retail price of roughly $7.99
3. A pay what you want digital download of a minimum of 75% of the entire album.
4. A low priced digital download of the entire album
NePlusUltra Music have already signed on two exceptional artists, both of which defy musical boundaries and set a standard for exceptional quality music.
Indonesia/Canada based experimental/progressive artist Kekal will be the first artist to release material under the NePlusUltra Music flag. Their 7th album, "Audible Minority" will be released this December. The first pressing of compact disc will be a special digi-pack release that will be hand numbered and limited to 777 units in honor of this landmark occasion.
For more information on Kekal visit their myspace at:
http://www.myspace.com/kekal
The second artist is Abington, Maryland based progressive rock band Orphan Project. Orphan Project released their debut album, "Orphan Found" back in 2003 to exceptional praise, and followed that up with an EP titled, "OP2″ in 2008. Orphan Project is currently writing material for their NePlusUltra Music debut that is scheduled to be released in the spring of 2009.
For more information on Orphan Project visit their myspace at:
http://www.myspace.com/orphanproject
We here at NePlusUltra Music are excited about the future of music, and the opportunity to reinvent an industry that is considered to be standing on it's last foot. Finally a company, and artists that have a vision for change.
Visit us on the web:
NePlusUltra Website
NePlusUltra Myspace
###