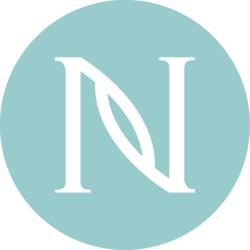 Dallas, Texas (PRWEB) January 21, 2013
Nerium International, a Dallas-based skin care company, is pleased to announce their 2013 Spring Bashes in East, West, and Central locations. The Central Spring Bash is scheduled for February 14-16 at the Gaylord Texan in Grapevine, Texas. Then, from March 14-16, Nerium heads to the Gaylord Opryland Hotel in Nashville, Tennessee for the East Coast Bash. Finally, the Las Vegas Hotel welcomes the West Coast Bash April 18-20.
The purpose of each Spring Bash is to empower Nerium Brand Partners with the tools they need to succeed in the upcoming months and secure long-term success. Nerium International's Founder and CEO Jeff Olson, Elite Leadership Program Director David Byrd, and Nerium executives and leaders will direct presentations and provide training during all three events.
At each location, Nerium's Spring Bash begins with a Real Results Party on Thursday evening. Brand Partners are encouraged to bring guests who want to learn more about Nerium skin care products and the business opportunity available. On Friday, Brand Partners attend day and evening sessions centered on learning and personal development. Saturday rounds out Nerium's Spring Bash with an all-day in-depth training session leading up to a fun and entertaining evening.
Nerium's Spring Bash is an investment of $49.95 per person which will provide powerful business-building knowledge for every Nerium Brand Partner in attendance. Spring Bash registration is going on now. Those interested in attending can register on the Nerium website.
ABOUT NERIUM INTERNATIONAL: Nerium™ International, LLC, headquartered in Addison, Texas, markets breakthrough products validated by science. In 2011, the relationship marketing company partnered with Nerium SkinCare™ Inc. (a subsidiary of Nerium Biotechnology, Inc.®), to deliver the NeriumAD™ skincare line. These first-of-their-kind products – clinically proven to reduce the appearance of fines lines and wrinkles – are the result of leading-edge research into the Nerium oleander plant and its age-defying results when applied to the skin. Led by an executive team with more than 150 years of collective experience, Nerium International is committed to developing and distributing skincare products that are rooted in real science and produce real results that improve consumers' lives. For more information, please see http://www.neriumblog.net.