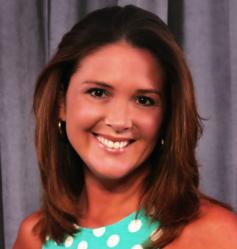 Our successes... consistently outrank those of brands that have been in existence for much longer than Nerium's 20 months.
Addison, TX (PRWEB) June 10, 2013
Nerium International™, an innovative skincare company dedicated to making people better, has been breaking ground in the community service sector lately, since co-sponsoring the Time for Hope Gala on May 18, 2013, and several fundraising initiatives with Big Brothers Big Sisters. However, their focus on global change is not the only thing going for them. Recently, many companies and online forums have taken a closer look at their marketing and social media strategy. With their social media engagement at record levels, it's no wonder that a company like Nerium International is constantly in the public eye.
AllFacebook, the unofficial Facebook blog, recently featured an article on Unmetric's infographic regarding the Harlem Shake, "Infographic: How the Harlem Shake Shook Up Facebook, YouTube." Nerium International was a strong contender for a Shorty Awards nomination. The Harlem Shake video had over 400 shares, beating well-known brands such as Lego, KFC, Dr Pepper, Southwest Airlines, and Beats by Dre with an overall engagement score (the total of likes, comments, shares, and impressions) of 681 on Facebook.
What does Nerium do differently? According to Unmetric (a company that works with leading brands to help establish benchmarks for their social media) the answer is: everything. "Nerium International has a higher fan growth rate than the skincare sector's average growth rate." At a rate of 35.20%, Nerium significantly outranked well-known brands such as Murad, Perricone MD, Burt's Bees and Peter Thomas Roth Labs. In addition, the Unmetric SlideShare found that, "Nerium's Facebook posts are 7 times more engaging than an average skincare brand's posts," with an average engagement score of 277.
"Nerium International is recognized as a leader in social media, and not just in the direct sales industry. Our successes, as verified by third-party publications, consistently outrank those of brands that have been in existence for much longer than Nerium's 20 months," said Mary Higbe, Nerium's Social Media Manager.
Nerium also pulled ahead in Business for Home's rankings. The "people talking about this" (PTAT) number is pulled from a variety of interactions that can occur on Facebook over the past seven days. A Facebook spokesperson described the metric's freshness as follows: "This metric refreshes daily but goes back a week. So it's the current barometer of how much conversation is being generated by someone's page on Facebook." Nerium has one of the highest activity rates, and in terms of "likes" ranks in the top 40% of 100 direct sales companies, at number 36, with 49,486 followers, 13,464 people talking about Nerium, and an activity rate of 27.2%.
Nerium is always pushing ahead. They are currently competing in the "large category" in The Business Journal's Social Madness contest. Social Madness is a corporate challenge, spotlighting the most effective social media campaigns across the nation. Open to small, medium, and large companies, the challenge measures the growth of a company's social media presence. The Social Madness 2013 competition will start on Monday, June 3, 2013, and end on Monday, August 19, 2013. National winners will be announced on Aug. 20, 2013. The winners will receive $10,000 to donate to a charity of their choice.
"It's exciting to lead Nerium's social media efforts. Social isn't 'the next big thing'. Social is now. It's the most efficient way to share content with a large amount of people, and to help them further their business efforts. Knowing that Nerium is at the forefront of the industry for engagement and quality isn't surprising: Nerium is a company that's a game-changer, so leading in this arena is only natural," said Higbe.
To show your support for Nerium and help win $10,000 for Big Brothers Big Sisters, an organization Nerium is honored to support, click here to vote for Nerium (found in the "Large" category). To learn more about Nerium International, visit http://www.nerium.com.