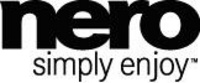 Nero Move it is the most efficient way for users to collect, organize, convert and synchronize, and publish music, photos or video files from multiple sources
KARLSBAD, Germany (PRWEB) September 29, 2008
Previously, consumers were forced to either use proprietary software provided by device manufacturers or to endure slow downloads of un-trusted, Web-based software to convert the format of their videos and music for use on different gadgets. With Nero Move it, all a user needs to do is plug their portable device into their PC and select the output. Nero Move it instantly recognizes the device and with a few clicks of the mouse, files are quickly and intuitively converted into the desired format for easy transfer between PCs, digital cameras, mobile phones, game devices and online communities such as My Nero, YouTube™ and MySpace™.
"Nero Move it is the most efficient way for users to collect, organize, convert and synchronize, and publish music, photos or video files from multiple sources," stated Jürgen Kurz, business line manager PC and consumer electronic, Nero AG. "We understand that consumers want to be able to take their multimedia content with them on-the-go. Compatibility for all mobile formats is built into the product for automatic, intuitive transcoding of files to the best profile without hassle, even when transferring directly from one device to another."
Nero Move it automatically syncs with the world's most popular portable devices, allowing for the transfer of one file to multiple devices simultaneously. Offline transcoding allows for the preparation and staging of content when the device is not plugged in. This ensures that when users are ready to synchronize devices, that the converted content can be quickly shared.
Nero Move it is currently available at participating retailers worldwide at suggested retail price of $49.99 USD and online at http://www.nero.com.
About Nero
Nero, the creator of liquid media technology, enables liquid content creation and distribution anytime, anywhere, and on any device. The company provides consumers with the freedom to simply enjoy their music, photos, and videos, regardless of hardware or file format, by taking a unique platform neutral, standards-based approach to solution development. More than 300 million units of Nero's trusted software solutions are used in the home, on the go, and professionally. Nero also provides strategic partners with cutting-edge applications, codecs, tools, software development kits, and programming interfaces for use with a variety of the latest platforms and devices. Products are available globally through hardware manufacturers, international partners, retailers, and directly through the Nero Online Shop at http://www.nero.com.
Headquartered in Karlsbad, Germany, Nero maintains regional offices in: Karlsbad, Germany; Glendale, Calif., USA; Yokohama, Japan; and development centers in Karlsbad, Germany and Hangzhou, China.
Nero® is a trademark of Nero AG and its subsidiaries. Any other product names are trademarks or registered trademarks of their respective owners.
© 2008 Nero. All rights reserved.