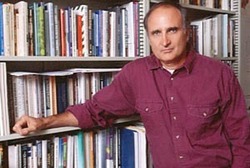 NESEA's BuildingEnergy 2011 Conference & Trade Show (known as "BE11") will take place March 8 – 10, 2011 at the Seaport World Trade Center in Boston.
Greenfield, MA (PRWEB) February 16, 2011
BuildingEnergy 2011 is a must-attend event for writers and editors in search of interesting/innovative stories about sustainable design, energy efficiency, new "green" products and/or access to next-generation thinkers and game-changing ideas. Below is a sampling of potential story leads associated with NESEA's BuildingEnergy Conference & Trade Show March 8-10, 2011 in Boston.
What is NESEA?
NESEA is the Northeast Sustainable Energy Association (http://www.NESEA.org), a regional professional membership organization dedicated to promoting sustainable energy practices. NESEA members hail from the ten northeastern states, and are known as "practical idealists" – passionate about the need for healthy, efficient buildings and transportation systems powered by clean, renewable energy.
What is the BuildingEnergy Conference & Trade Show?
It is NESEA's annual conference and tradeshow (http://www.nesea.org/be11/), now in its 36th year. Held in Boston every March, BuildingEnergy is the oldest and largest regional building energy and renewable energy conference in the Northeast. NESEA's BuildingEnergy 2011 Conference & Trade Show (known as "BE11") will take place March 8 – 10, 2011 at the Seaport World Trade Center in Boston.
Below is a sampling of story ideas associated with the 2011 conference:
A Crisis Is a Terrible Thing to Waste
Chris Martensen's compelling workshop entitled "The Crash Course" gets right to the heart of the matter. Since our economic system is built on growth, Martensen asks what happens when the need for growth collides with the realities of a finite planet? His seminar begins with the assertion that this [inevitable] crisis will afford us an opportunity to envision and create a new and true form of prosperity based on deeper connections to our communities and where we live.
Forget about "Less Bad" as a standard. What if buildings can actually heal the environments and the communities they inhabit?
The Living Building Challenge has swept North America, and Jason McLennan, the founding author and now Director of the International Living Building Institute will lead this workshop. Widely accepted to be the most advanced green building standard in the world, the purpose of the Challenge is straight forward: it defines the most advanced measure of sustainability in the built environment possible today and acts to diminish the gap between current limits and ideal solutions.
Passive House: an innovative idea from the 1970s circles the globe and comes back home
Passive House, which started in Massachusetts in the 1970s, is building standard that sets a very specific – and very low – operating energy "budget" for any home or building constructed to Passive House standards. The idea of Passive House migrated to Germany and became "Passive Haus", and has exploded onto the A/E scene. BE11 will offer a range of workshops and sessions around Passive House, including a Tuesday workshop by Katrin Klingenberg, co-founder of Passive House Institute US, who does training and certification throughout the United States. In a related story, NESEA members who were at the forefront of the Passive House movement in the 1970s are heading to Germany and Austria to explore the latest thinking. They will share their insights/observations from this trip during BE11.
Environmental Literacy: What is it? How do we get it? How do we teach it?
Lifelong educator and pioneering sustainability expert Dr. David Orr will be giving the BE11 Opening Plenary on March 9. He is known for his work on environmental literacy in higher education, and for raising funds and spearheading the effort to design and build a $7.2 million Environmental Studies Center at Oberlin College, a building described by The New York Times as "the most remarkable" of a new generation of college buildings and selected as one of 30 "milestone buildings" in the 20th century by the U.S. Department of Energy.
Educating Teachers to "Teach 'Green'"
BE11 includes an Educators' Summit, where professional educators (and other interested BE11 attendees) learn strategies for discussing even very sophisticated ideas of sustainability (like biomimicry, see below) with their students. The Educators' Summit (which includes access to the Orr Opening Plenary) has a clear connection to STEM (Science, Technology, Engineering and Mathematics) education initiatives. In addition to biomimicry, topics include wind power, solar energy, and one about the importance of "energy intelligence." For a full list of topics: http://www.nesea.org/be11/educatorssummit/
What is Biomimicry, anyway?
The big idea of Biomimicry comes from building in nature's image, rather than reinventing the wheel. This story can easily be communicated via numerous colorful examples of nature-inspired innovations. For instance: Velcro came about because a scientist studied the mechanism for how burrs attach themselves so effectively to our clothing; "sharkskin" swimsuits were famously used to cut swimmers' times in the 2000 Sydney Olympics; photovoltaic modules use the "daisy principle" to track and follow the path of the sun; a tropical boxfish is the basis for a new high-end automobile that uses the boxfish's ideal aeronautic shape to save fuel; sails employ the design used by butterfly wings. Hear about the next generation of nature-inspired products/ideas/solutions while they are still in their infancy.
Beyond the USGBC's LEED system: What Else Is Out There?
On Tuesday, March 8th, three workshops at BE11 will highlight different constructs for gauging energy efficiency and environmental impact beyond the USGBC's Leadership in Energy and Environmental Design (LEED) rating system. They are Zero Net Energy, Passive House, and The Living Building Challenge. While NESEA does not advocate for one standard over another, a range of standards will be highlighted at BE11 – and discussed vigorously by presenters and BE11 attendees.
"Greenwashing" – How do we know what's true anymore?
"Green" is the new marketing buzzword – it's everywhere, and applied to everything. But how do professionals, much less homeowners, know what claims are true, and which ones aren't? Building Green (http://www.buildinggreen.com) just published a 2011 report in which they rate "green" claims. The report calls out nine types of "greenwashing." One example of the nine: "Green by Association" happens "when a company slathers itself and its marketing thoroughly in environmental terms and images so that even if its products have no environmental benefits, consumers associate them with positive environmental attributes. Examples: Gas-guzzling cars and trucks pictured in remote natural settings, or housing developments named for natural features that they have destroyed."
In this business climate, is it possible for young energy professionals to start their own businesses AND compete for clients AND do "the right thing"?
It's tough enough getting your foot in the door in this economy, regardless of your industry of choice. But what if you are just getting started on your professional path and/or launching your own business? How can "Emerging Professionals" compete in this challenging business environment while also convincing their clients to "do the right thing"? Hear about mentoring strategies for Emerging Professionals and how the "old guard" and "new guard" plan to share best practices for business success at BE11.
About The BuildingEnergy Conference & Trade Show
NESEA's BuildingEnergy11 takes place at the Seaport World Trade Center March 8-10, 2011. This year's conference sessions range from emerging trends in renewable energy to healthy alternatives to traditional building materials to deep energy retrofits of commercial, residential and historic buildings. NESEA is the only conference that requires its building case studies to adhere to strict guidelines that include a full year of energy data, reaffirming a commitment to present the best building and energy practices at this conference. The conference includes 63 sessions and 25 full‐ and half‐day workshops. The BuildingEnergy Trade Show features 170 exhibitors showcasing the latest sustainable technologies, products, and services. http://www.nesea.org/be11/
###