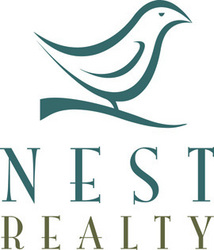 This expansion to the New River Valley marks another step towards our goal of becoming the most trusted and respected name in Virginia real estate.
Charlottesville, VA (PRWEB) March 30, 2011
Nest Realty Group (http://www.NestRealtyGroup.com) has announced it is expanding its real estate brokerage operations to Virginia's New River Valley, which includes the counties of Montgomery, Pulaski, Floyd, Giles, the City of Radford, and the Towns of Blacksburg and Christiansburg.
"We're extremely excited to bring Nest Realty to the New River Valley," says Jonathan Kauffmann, Principal Broker and Strategy Director with Nest Realty. "This is a growing region with a strong economic base and we are proud to be a part of it."
In 2009, the company's first full year of operations, Nest Realty was awarded the prestigious Most Innovative Brokerage honor by Inman News at the Inman Connect Conference in San Francisco. Hewlett Packard also honored Nest with its 2009 Real Estate Technology Award, given to only 5 Brokers nationwide, at the National Association of Realtors Conference in San Diego.
Nest expanded operations to Hampton Roads in October of 2010. The company currently has 22 full-time agents operating in Charlottesville, Hampton Roads, and the New River Valley.
"This expansion to the New River Valley marks another step towards our goal of becoming the most trusted and respected name in Virginia real estate," says Kauffmann. "We believe our innovative ideas and professional approach to helping clients buy and sell real estate are in strong demand - especially in today's real estate environment."
In terms of innovation, Nest Realty is on the leading edge in not only the state, but also nationally. The firm has received national accolades for it's cutting edge web site. Nest also utilizes custom for sale signs for its listings. The signs feature professional photographs, a property description, and a custom URL on the signs.
Besides a strong focus on technology and innovation, Nest Realty agents are held to a higher standard. All agents must have a minimum of 3 years experience, practice real estate full-time and earn their Broker's license shortly after joining the firm.
The Nest Realty approach has proven to be successful. In 2010, homes listed by Nest Realty sold, on average, in less than 75 days - approximately two-thirds the amount of time its competitors' listings took to sell. In addition, Nest Realty agents sold more than three times the number of homes as the average real estate agent in its respective markets.
"We pride ourselves in having a team of top-notch professionals. We want consumers to know that if you work with a Nest agent, you are working with a true, full-time professional with high ethical standards and in-depth market knowledge. We're extremely selective with the agents that join us and that selectivity directly benefits our clients," says Kauffmann.
For more information on Nest Realty Group, visit them online at http://www.NestRealtyGroup.com.
About Nest Realty
Founded in 2008, Nest Realty Group is a full-service, residential real estate brokerage specializing in residential and commercial properties throughout Charlottesville, Central Virginia, and Hampton Roads. Through a strong focus on technology, customer commitment, and the region's most innovative and focused marketing strategies, Nest Realty has established itself as a top choice for buyers and sellers of residential and commercial property.
Contact:
Jonathan Kauffmann, Principal Broker / Strategy Director
jk (at) NestRealtyGroup (dot) com
(434) 825-5756
# # #