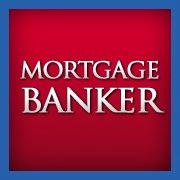 Join a direct lender today, get all the benefits of being a mortgage bank without all the capital requirements, net branch opportunities are available
(PRWEB) June 08, 2013
Everyone knows that keeping costs down on marketing is the only way to be successful in any business, but mortgage loan officers live and die by the types of leads they buy. Anikimcreditcorp.com a well-known mortgage consulting firm has announced that net branch mortgage companies are offering marketing for new branches at no cost. They are offering this to assist those who are struck with a mortgage lender that they may not be happy with, and need a boost to transition from one bank to another. The mortgage branch opportunity is only for existing operations with active licensed loan officers, and who have a track record for success. The consulting firm says there has been a large amount of new net branch operations being offered across the nation by mortgage lenders that are looking for expansion. Having this new offer on the table changes the game for many. There are some brokers "renting" their name and license out there, but to have some of the biggest lenders in the country not only offering a branch, but also assisting in marketing is completely different. Having the ability to fund loans within 30 days, and going after the purchase market as a direct lender is a dream for many top producing loan officers. Now having the ability to have that and to get qualified leads also should help many move over their branch and loan officers to bigger and better opportunities. The company says the new program will be offered on a case by case basis depending on the candidate. Exclusive mortgage leads do not come cheap as many know in the industry, so the mortgage bankers have a right to be rather choosy on who they give them to.
The mortgage bankers firm plans on bringing in new branches from the major cities in the US. AnikimCreditCorp.com plans to assist the lenders by using Social media, video campaigns, and mortgage banking forums to help the firm to satisfy new acquisition of clients. The firm is actively looking for those looking for net branch mortgage opportunities, and with partner them with the right bank. So the company continues its expansion online using professional SEO services, and throughout the mortgage community looking for qualified candidates. To learn more about the firm, or the services they provide, contact the company directly and speak with an acquisition executive. Interested parties can also head over to one of the company's Facebook pages, https://www.facebook.com/NetBranchMortgageCompanies
About the company: AnikimCreditCorp.com was started after the mortgage crisis to help struggling loan officers and net branches find mortgage banks that were able to sustain through the tough times. Since then the company has built relationships with banks and brokers throughout the county and helps place mortgage loan officers with job and branch opportunities. The company also helps connect some of their banker clients with a scratch and dent residential mortgage loan outlet to help clear warehouse lines. To find out about the net branch mortgage companies in your city contact the number below.
Contact: Mason Baxter
Phone: 877-889-7474