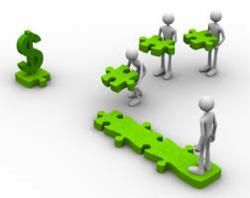 This is a growing industry in the United States and we are pleased to share information about it with our viewers.
Coral Springs, FL (PRWEB) April 04, 2013
The award-winning Net Worth TV program is pleased to announce a series dedicated to the consulting and outsourcing industries and how they are changing the way many people find work and bring home a paycheck. The compelling show brings the fascinating series to air throughout the month of April on many cable television networks in the US and Canada.
Nearly two-thirds of unemployed workers are over the age of 55 and some are finding work as independent contractors. According to the American Association of Retired Persons reports that there are 2 million people over the age of 55 who are unemployed. This data comes from the Bureau of Labor Statistics report in February 2013. People over 55 are 20% less likely to become reemployed. Instead, they may choose to work as a consultant or outsource their skills to supplement any income needed. These two fields have always been strong but are quickly becoming the primary way many Americans are working. The engaging TV show hosted by NFL Hall of Fame legend Terry Bradshaw is pleased to explore and examine the way outsourcing and consulting work is helping people make ends meet.
Terry became and remained popular when he dominated on the football field while leading the Pittsburgh Steelers to four Super Bowl titles, and picking up two Super Bowl MVP awards. From motivational speaking to endorsing companies and their products to shows like this one, it is Terry's outgoing personality and credibility that keeps him busy. Sprinkle in some cameo appearances in a few major motion pictures and close to a hundred appearances on the Jay Leno show and the reason is clear why Terry Bradshaw is a great host and segment narrator for this program.
The top-rated show covers a diverse range of topics in the business, finance and technology fields. It introduces new products and services and features interviews with top managers, and entrepreneurs carving their own niche in their fields. Net Worth is broadcast on many well-known cable television networks throughout the United States and Canada. Join the producers of the show on social media favorites Facebook and Twitter or view sample videos on YouTube.