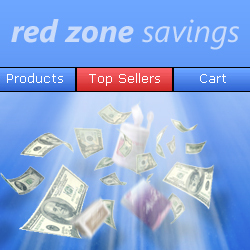 Cary, NC, (PRWEB) October 30, 2009
Net32 announced today a powerful new addition to its already robust dental comparison shopping marketplace in the form of a "Top Sellers" page. This listing was created in response to dentists' requests for a quick way to find the marketplace's best dental deals on the most highly sought after dental products. Every week The Top Sellers page highlights dental supplies and dental equipment that are not currently listed on Net32's very successful Weekly Specials listing, creating a unique, additional way for dental professionals to save even more on their dental supply orders. Like Weekly Specials, the Top Sellers will change every Wednesday, and can be found at http://www.net32.com/top-sellers.
Donna Cassidy, President of Net32, Inc, stated "We have taken our cue from ongoing surveys of our customers who have asked for new and innovative ways for us to provide them with more choices and more savings on their dental purchases. The Top Sellers feature fulfills this request as one more way for our dental customers to save time and money, which will help us to continue to dominate comparison shopping in the dental industry where we already provide the most efficient path to great savings. Our goal is to give our customers what they want - a quick, easy, one-stop-shopping experience with the best overall savings possible. We are delighted when our customers share their insights, and thrilled when we respond by providing powerful new benefits to them."
About Net32, Inc.:
Net32, Inc., is a pioneer in developing innovative technologies that form the backbone of integrated business-to-business online comparison shopping marketplaces. Net32's single point comparison marketplaces are found at http://www.net32.com and http://www.med32.com.
###