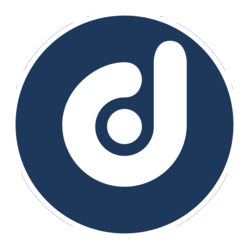 "Building on our regularly expanding reporting capabilities within Dynamo™, we've moved to offer fund managers the increased ability to drill down into massive data sets in a variety of new ways,"
Watertown, Mass. (PRWEB) December 19, 2012
Netage Solutions, Inc., a premier provider of front- and middle-office solutions for the alternative assets industry, today shared that their 200+ alternative asset SaaS clients have all been upgraded to Dynamo™ v6.6. With improvements to the core CRM functionality, added data feed integration and OLAP integrated reporting, Netage also unveiled an improved graphic user interface for their integrated Online Reporting™ investor portal for improving investor relations and increasing transparency.
ContentDynamo™
Complementing the reporting and analysis engines in Dynamo™, Netage shared details regarding ContentDynamo™, a feature that enables automatic integration and updating of data within Dynamo™ from leading data resources. In addition to automatic syncing of external live data feeds, clients will have an opportunity to use the software in conjunction with DynamoAnalytics™ for increased visibility into financial data.
"Over the last few years we've been able to enhance our importing capabilities with Excel to simplify data import from third parties," said Krassen Draganov, CEO of Netage Solutions, Inc. "Syncing Dynamo™ with live data feeds takes the idea a step further, and essentially cuts down on the time and efforts of our end users while affording them the flexibility to pick and choose their data providers."
DynamoAnalytics™
Building on the powerful reporting engine of Dynamo™, Netage announced their new DynamoAnalytics™ module which extends the reporting features of Dynamo™ to now offer cube reporting. Dynamo™ users with an OLAP browser can now take advantage of their data for efficient analysis of large data sets within Dynamo™. Additionally, DynamoAnalytics™ users will now have access to a cash flow management module, enabling limited partners to model projected cash flows and NAVs.
"Building on our regularly expanding reporting capabilities within Dynamo™, we've moved to offer fund managers the increased ability to drill down into massive data sets in a variety of new ways," said Mike Dullea, Director of Product Development. "Users can now navigate their data in a familiar interface, all while using Dynamo™ for centralized storage."
Improved Event Management
While the economy is on the rebound, the competition for fundraising dollars has continued. Netage announced a number of new capabilities for event management in Dynamo™ to provide users an automated system to increase their competitive edge in the complicated fundraising landscape, including customized RSVP forms and automatic updates of attendees within Dynamo™.
"We're fortunate to have a client base that communicates with us on which product features could improve their fund's operations," said Kevin White, Director of Client Services. "We've included a number of different features centered on streamlining event management, and furthering Dynamo™ as the platform for investor relations."
Email Synching
Considering the amount of emails and attachments alternative asset professionals regularly receive, Netage introduced fully-automated email synching between Dynamo™ and Microsoft Outlook. Dynamo™ users now have access to a hands-off automated method of logging incoming documents and emails from known sources.
"While we've always offered one-click importing of emails from Outlook, we wanted to remove the end-user obligations as much as possible when it came from trusted sources," said Momchil Mitov, Director of Institutional Sales. "By enabling the feature and allowing users to define rules in Outlook, permissioned emails and attachments can be logged into Dynamo™ automatically."
New Portal UI
In addition to the Dynamo™ CRM improvements, Netage also shared some details on their new Online Reporting™ investor portal. Based upon user feedback and focus groups, Netage released a reconfigured portal seamlessly integrated with Dynamo™ that enhances navigation and access.
"In our discussions with industry leading fund managers regarding improvements to the portal, their investor needs become our needs," stated Daniel Rheault, Marketing Manager of Netage. "We've pulled from our client base and a number of external resources to offer a portal that every investor can access, whether from their phone or computer, and access the information they want when they want it."
About Netage Solutions
For more than a decade, Netage Solutions, Inc. has been the premier provider of CRM software and secure online reporting systems for the alternative assets industry, including private equity and venture capital firms, hedge funds, real estate investment firms, funds of funds, prime brokers, and institutional investors. Intuitive and highly configurable, the Dynamo™ Suite has improved the productivity of deal, research, and investor relationship teams worldwide. Collectively, our clients manage over $400 billion in assets. For more information, please visit http://www.NetageSolutions.com, or our blog.