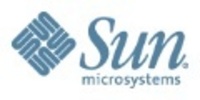 The Network is the Computer
SAN FRANCISCO (PRWEB) May 5, 2008
"Dynamic languages continue to be a major focus for Sun and we are thrilled to provide NetBeans IDE Early Access for PHP to this community," said Octavian Tanase, senior director of NetBeans Engineering, Sun Microsystems. "Support for JavaScript technology, integration with MySQL database and a host of other powerful features position NetBeans as a premier IDE for PHP developers everywhere."
NetBeans IDE Early Access for PHP includes intelligent editing features such as prioritized code completion, instant rename, mark occurrences, dynamic code templates and easy navigation. It includes features designed to make it easier to get started with PHP development including debugging support, deployment to the local server, dynamic help and sample projects. It also includes support for embedded CSS, HTML and JavaScript(TM) technologies. More details can be found here: http://www.netbeans.org/features/web/web-app.html
NetBeans IDE 6.1 General Availability
NetBeans 6.1 IDE includes new features for developing Ajax Web applications using JavaScript technology and delivers tighter integration with MySQL(TM) database. The NetBeans Database Explorer in NetBeans IDE 6.1 makes it easier to create, start and stop MySQL databases and to connect to and browse a database's tables. Other new NetBeans features include faster startup and code completion, enhanced support for Ruby and JRuby, including a new Ruby platform manager, and support for IBM's Rational ClearCase version control system. For a full list of features or to download the NetBeans 6.1 IDE, visit: http://www.netbeans.org.
JavaScript technology support is based on the dynamic language infrastructure added for the Ruby programming language and includes: semantic highlighting, code completion, type analysis, quick fixes, semantic checks and refactoring. NetBeans 6.1 IDE also adds in a browser compatibility feature that makes it easier to write JavaScript code to run in Mozilla Firefox, Opera, Safari or Windows Internet Explorer.
NetBeans at CommunityOne
The NetBeans community track at CommunityOne offers developers a chance to learn from the experts, find out first hand what's new and what's coming in the NetBeans IDE and platform, and to network with other members of the community. (http://developers.sun.com/events/communityone/)
CommunityOne NetBeans speakers will include: Fabrizio Giudici, James Gosling, Arun Gupta, Tomas Pavek, Brian Leonard, Srividhy Narayanan, Tor Norbye, Bruno Souza, Roman Strobl, Jaroslav Tulach, Tom Wheeler and Geertjan Wielenga.
About Sun Microsystems, Inc.
Sun Microsystems develops the technologies that power the global marketplace. Guided by a singular vision -- "The Network is the Computer" (TM) -- Sun drives network participation through shared innovation, community development and open source leadership. Sun can be found in more than 100 countries and on the Web at http://www.sun.com.
Sun, Sun Microsystems, the Sun logo, Java, NetBeans, MySQL, JavaOne, JavaScript and The Network Is The Computer are trademarks or registered trademarks of Sun Microsystems, Inc. in the United States and other countries.